Gregory Popovich Comedy
Pet Theater Las Vegas
V Theater, Planet Hollywood

Gregory Popovich is on tour at this time. Please see our other half price shows or other comedy shows. When He returns to Vegas We will once again have these tickets.

Get 50% off
Show Tickets
USE CODE "GCV50"
at end of checkout

The Gregory Popovich Comedy pet show in Las Vegas will definitely make you laugh. It doesn't matter if you're a pet lover or not, you will get a kick out of this show. Gregorty Popovich is an amazing performer on his own, even without the animals this man could amaze you for hours. But what he does with these animals is absolutely incredible. You've seen plenty of people train dogs but what Gregory does beyond dogs is what really impresses the audience, he actually trains cats. Yes, cats! You will get to see cats pushing dogs in shopping carts, cats balancing on balls, cats walking across parallel bars and even cats riding on dogs. You will see plenty of dog tricks but this show is different in the way that the cats are equally part of the show. The show takes place in the V theater at Planet Hollywood which is also home of the of the V Variety show. This is definitely a whole family show, so if you're traveling with the children put this on the top of your list. The comedy pet show is one of the most affordable of all shows in Vegas. And now its even more affordable because We are offering it at half price. use the code GCV50 at checkout where the price will be adjusted. This is a must see show especially at half price.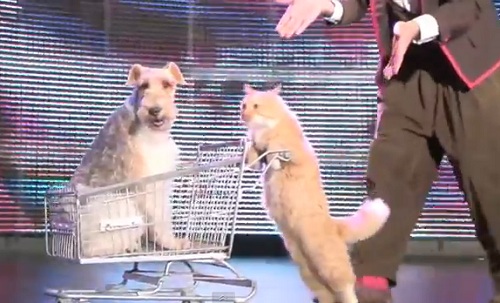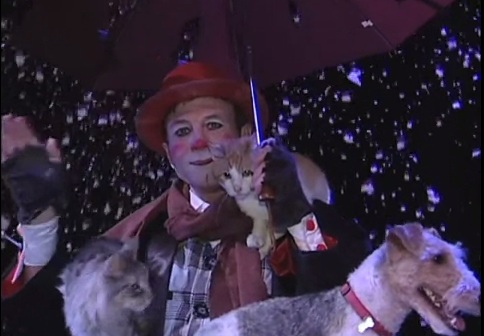 Get 50% off
Show Tickets
USE CODE "GCV50"
at end of checkout
Leave Gregory Popovich comedy Pet Theater Las Vegas, Return to Show Tickets