Thanksgiving in Las Vegas
| | |
| --- | --- |
| | What happens in Las Vegas during thanksgiving weekend? LOTS! The sports books are full of life, lots of football betting for sure. You can't miss the usual Thanksgiving food? How about choosing from over 100 buffets that all have traditional thanksgiving food represented. |
Do You like the feeling when Your stomach is about to burst? Do You keep the phone in Your hand after thanksgiving dinner in case You need to call 911? Do You like to hear the same stories You heard the last 10 Thanksgiving's? How about a good old family brawl?
How about watching those football games in a sports book with a little money on the outcome? Sounds better, doesn't it? You could bet Your cousin, Who didn't pay You last year or You could bet in a real sports book and actually get paid when You win.

There is no Thanksgiving hours in Las Vegas, its 24/7, business as usual. The only way You will know it is thanksgiving is You will have a longer weekend, You will see Thanksgiving food on the buffets and You will see football all day on a Thursday, Friday, Saturday and Sunday. Shopping is open regular hours and in some cases even more hours. Many stores are open crazy hours just like in Your home town but everything else is open as usual.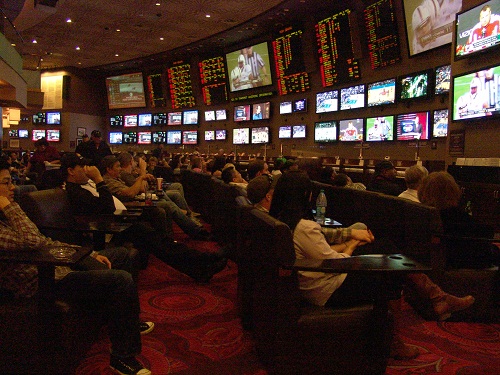 MGM sports book will be active as will all Las Vegas sports books on Thanksgiving weekend.