Tournament of Kings
Dinner Show Las Vegas
Excalibur Arena

Save Big on Tournament of Kings Tickets

Just steps from the Las Vegas Strip there is The Tournament of Kings Dinner Show. Minutes from the busy Street of Sin City there is dir, beautiful horses,knights, Jesters and even a King. There is only one Venue to make this work and that would be Excalibur. Excalibur is said to be one of the best themed Hotels on the strip and when You walk over the bridge to the entrance You will agree. The moot is very authentic as is this dinner show. This dinner show includes a three course meal fit for a king. It's not wine and cheese or salad and bread sticks, its grub and lots of it.
Watch as these actors perform in very heavy costume without missing a step. The maidens dance around as if They are naked but They actually are wearing very heavy attire.
As You would expect since this is Excalibur, all ages are welcome. This is a big hit for the kids Young and Old. The show last two hours.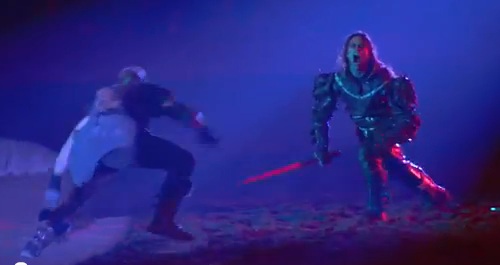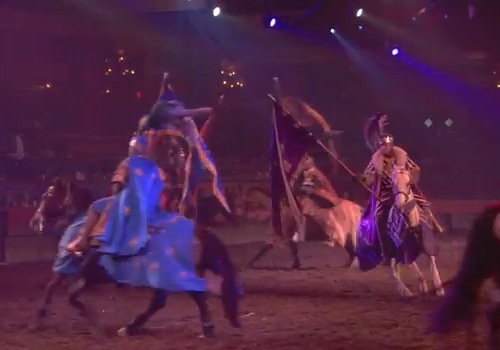 leave Tournament of Kings Dinner Show Las Vegas return Show Tickets