Center Strip Food Court
Okay, it is not really a food court, it is more of a location and it does not even have an official name. It is south of Planet Hollywood at the top of the escalator at the pedestrian overpass.
Taco Bell (downstairs)
McDonalds (downstairs)
Subway (downstairs)
Panda Express (2nd level)
Popeyes (2nd level)
Krispy Kreme (2nd level)
in addition to the fast service food choices there are sit down restaurants here like: Twin Peaks, Rain Forest Cafe, Buffalo Wild Wings, Hot and Juicy Crawfish, Bubba Gump Seafood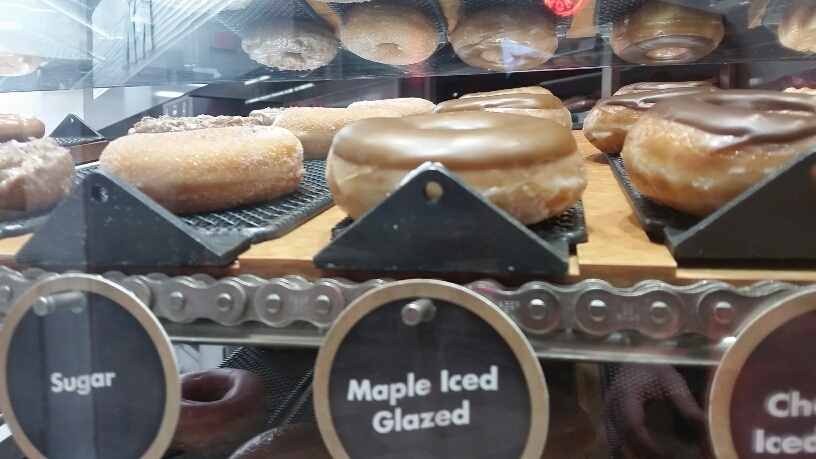 This Krispy Kreme is one that Actually makes the donuts not just one that sells them. You can watch the process through a window.