Best Vegas Show Deals
as much as 30 % off!

Best Vegas Show Deals is a pretty bold statement but these are great shows, not filler, no name shows. These shows sell at full price Everyday. When You go to checkout You will put in the code that gives You the Best Show Deals in Las Vegas. The code is next to each description and order link. Book Your best show deals in the comfort of Your Home, not by standing in line for an hour or more.


VEGAS! the Show
Curious to learn about the history of the entertainment capital of the world? Vegas! The Show will take you back to the glory days of Las Vegas with a cast of more than 40 singers, showgirls, live big band orchestra, and the greatest acts that made Vegas – Vegas. See for yourself why this critically acclaimed, family friendly Las Vegas production is a "must see" for all. Vegas!
7:00pm & 9:00pm Nightly at Saxe Theater inside the Miracle Mile Shops.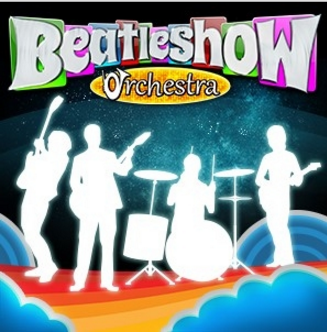 Beatleshow Orchestra


Recently voted "The Best Beatles Tribute in the World," Beatleshow Orchestra TRIBUTE to The Beatles is for any fan of the legendary and iconic rock group. Performing all of their greatest hits from every one of their number one selling albums LIVE with no backing tracks, guests can relive, receive and thoroughly enjoy an authentic Beatles Tribute concert experience, right here in Las Vegas!.  Get 30% off Tickets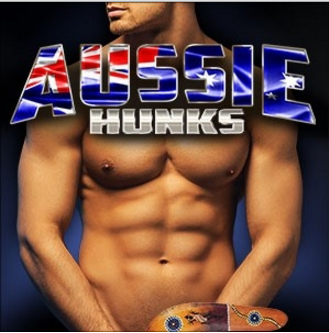 Aussie Heat
There is nothing sexier than a man who can dance, so come see why everyone is talking about the sexiest & newest show to hit the strip! Featuring a cast of gorgeous dancers straight from down under, this show is guaranteed to leave you wanting more.
VIP tickets also include a free hunktail

Nathan Burton Comedy Magic
You saw him wow audiences on Americas Got Talent, now come see him live in Las Vegas. Nathan Burton presents his own unique brand of comedy magic now performing nightly at Saxe Theater! Nathan Burton Comedy Magic combines one of a kind illusion with incredible showmanship to create a memorable Vegas magic show experience.

V - The Ultimate Variety Show
Looking for a show that has something for everyone? Check out "V – The Ultimate Variety Show" featuring the best of Las Vegas Magic, Comedy, Acrobatics and more all under one roof. Come see what has been voted as "The Best Variety Show in Las Vegas" as the most outstanding variety performers from around the globe take stage for a night of incredible acts that you won't forget.

Zombie Burlesque
From the minds that brought you Vegas! The Show, Zombie Burlesque is the newest comedy musical to hit the Las Vegas Strip! This zany comedy doused with retro burlesque creates a unique undead experience at the newly renovated "Club Z" located at the V Theater.
Stripper 101
Who says school can't be fun? Let loose, have fun and learn dance moves from real Las Vegas Strippers! Check out Las Vegas' number one pole dancing class of its kind, Stripper 101! Perfect for bachelorette parties or a night out with the girls, Stripper 101 is your one stop shop to creating the perfect unforgettable ladies night experience. Get Tickets
The Mentalist
Award-winning mentalist Gerry McCambridge performs his own unique brand of magic and mindreading. Be a part of the experience as "The Mentalist" takes audience participation to a whole new level and allows Gerry to tell them exactly what they are thinking.

Popovich Comedy Pet Theater
Gregory Popovich has rescued these animals from shelters all over the country and has transformed them into Las Vegas stars. See why his Comedy Pet Theater is enjoyable for any and all ages as these animals perform amazing stunts with the perfect combination.

Hitzville The Show

Come see what is being called the best Motown music revue in Las Vegas. All of the classic hits and the unforgettable superstars of Motown brought front and center to the Las Vegas stage. Featuring the music of Diana Ross, Gladys Knight, Tina Turner and more, there is no music review quite like this in Las Vegas. Get 30% off Tickets 



Marc Savard Comedy Hypnosis
Imagine being able to control your friends' every thought and action. You could make them do whatever you wanted. Marc Savard takes control of voluntary audience member's minds in Marc Savard: Comedy Hypnosis. Join us as he takes you on a wild ride filled with audience members doing some pretty unbelievable things.

Las Vegas Live Comedy Club
Las Vegas has a new home for the best comedy in the Country. "Las Vegas Live" Comedy Club has gathered the funniest comedians from NY, Chicago, Vegas, Boston and L.A. to bring you one of the best comedy shows in Las Vegas. Make this Las Vegas comedy show one of the top things to do on your Vegas trip and come see comedic aces from the hottest networks including HBO, Comedy Central, and SHOWTIME!

ALL SHOOK UP
He is one of the most famous cultural icons and celebrated musicians of the 20th century, not to mention the best-selling solo artist in the history of recorded music… and that's why they call him the King. "ALL SHOOK UP" is the hot new tribute to Elvis Presley, and the only All-Elvis show on the Las Vegas strip!

V Card
Don't worry about long lines and cover charges when trying to experience a prime nightlife experience, receive the best of Las Vegas' nightlife with on easy-to-use card. V Card: The Vegas Nightlife Pass gets you VIP access to some of the hottest venues on the Las Vegas Strip.
leave best show deals, return to Show Tickets

Quick Search

With more shows to choose from than any other City in the World, You might feel overwhelmed deciding on one. But if You narrow Your preference to a category, You can make Your decision much easier. If Your interest is in a Cirque du soleil show, why browse through the Comedy and Adult shows? If You want to see Britney or Mariah or JLo just browse the Concerts and headliners. 

Don't like huge theaters and big crowds? Choose an afternoon Show for a much lower price.  

A Dinner and Show combo is a great value and saves time to do other things that day.