Buy Cheap Beer in Las Vegas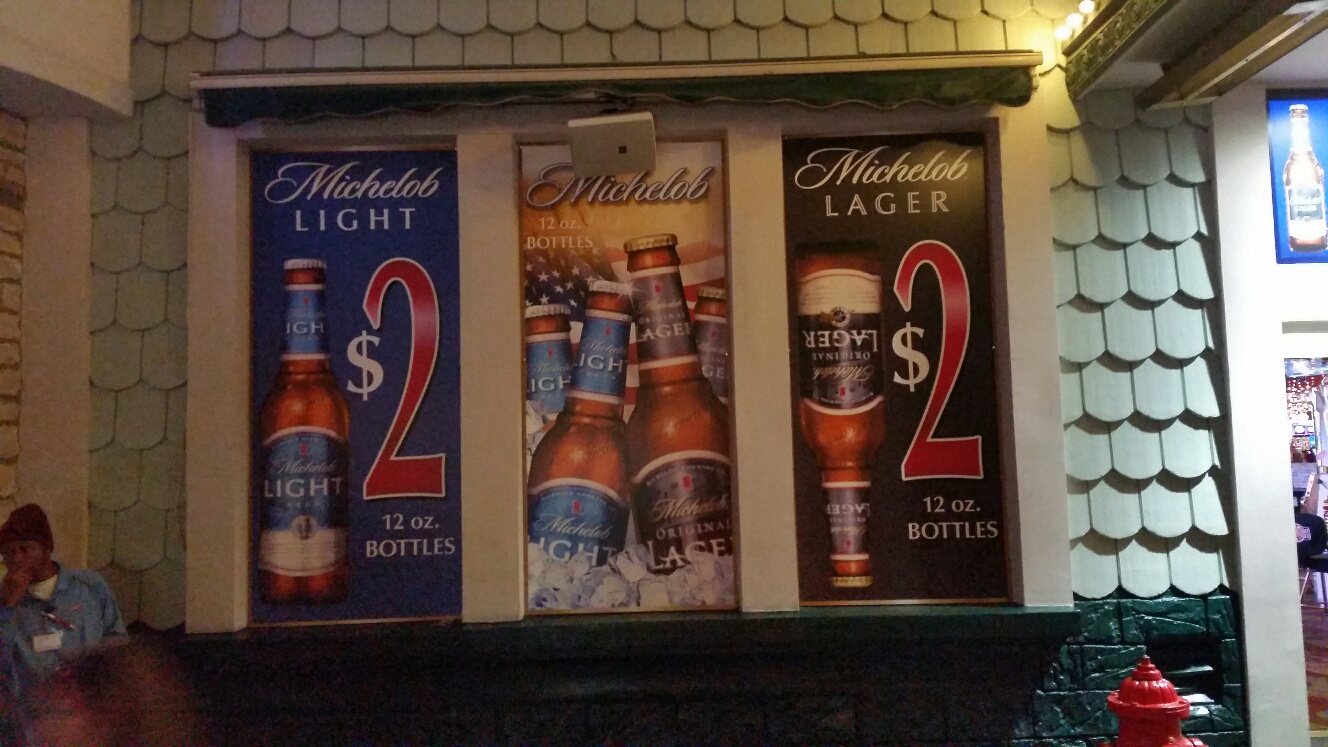 No more two dollar beers, but the good news is ALL beers are only Three Dollars, 24/7 365 days a year at Casino Royale. This little casino is on the east side of Las Vegas Blvd directly across from the Mirage, south of the Venetian and North of Harrahs.
Casino Royale did have one dollar Michelob for more than a decade, then increased the price to two dollars and now all beers are three dollars. Still decent but hard to swallow knowing it was one dollar not long ago.
A beer at most Casino Bars will cost You at least 6 dollars and some are now charging near 7 dollars.

Since first writing this page years ago, things have changed. The new king of the strip for beer is Walgreens, yes, Walgreens. As with most places it isn't a great price compared to walking 2 miles off the strip but they have better prices than ABC Stores and 7-11's. Walgreens are now located in every part of the Las Vegas Strip, North, South and Center. I am not receiving any sponsorship from Walgreens for saying this but they have been a savior to the beer drinker on the Las Vegas Strip. They always have multiple lines open so You can get Your beer and be back on the strip in a few minutes. They have walk in coolers for cases or grab and go displays for the one at a time 12, 16, 24 oz cans or bottles.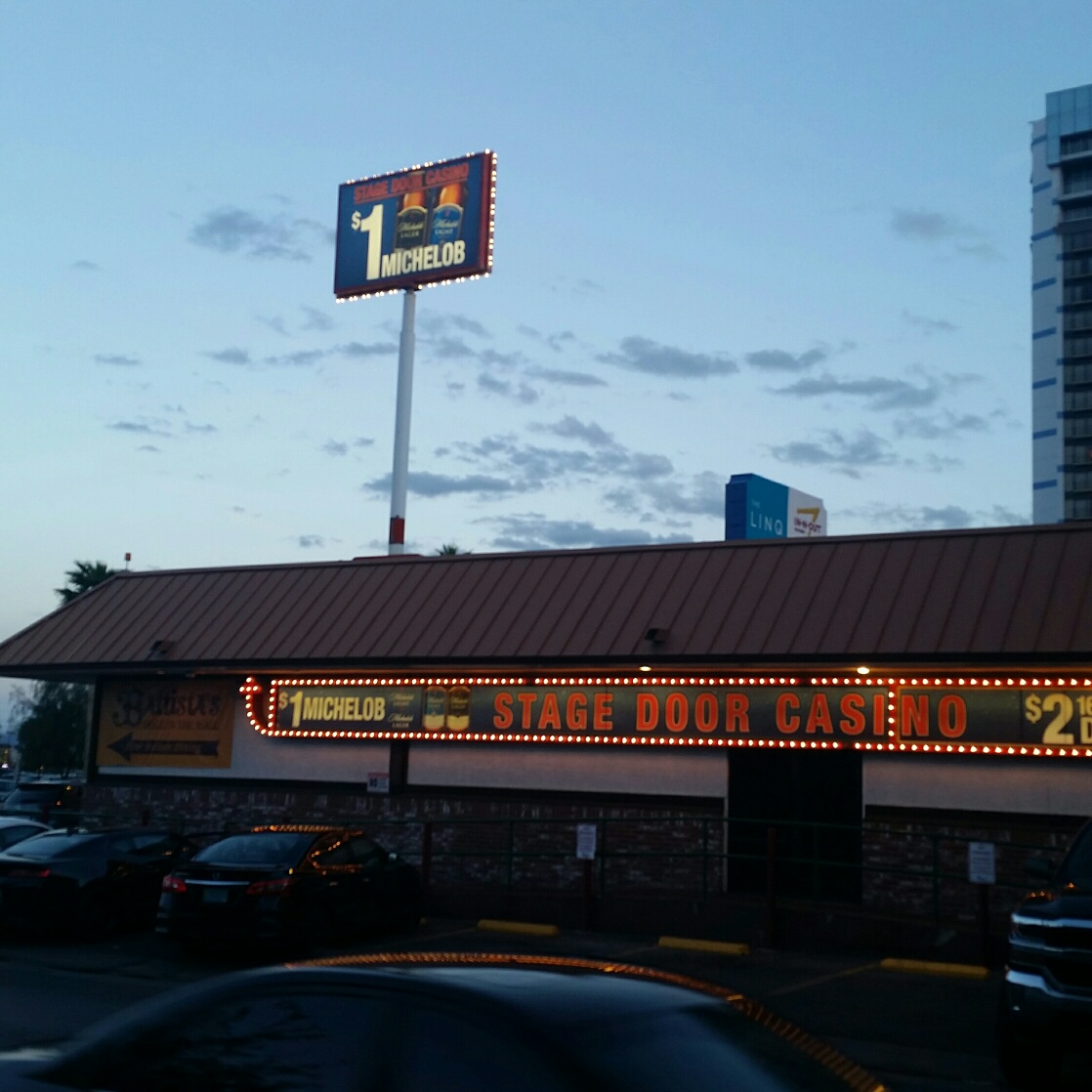 One dollar Beers at Stage Door Casino, just east of The Cromwell on Flamingo.
This souvenir store just north of Encore and across from the new World Resort offers great beer prices. 99 cent 16oz Miller High life or 2 for 3 dollar Miller lite 16oz but expect this to be gone in 2020 when World Resorts opens.
Who wants to sit in a casino all day and night to get Your beer? You can drink "free" if You sit at a machine and gamble, right? Well, not really. First, You have to tip the girl bringing it every time or She won't come back. And You have to continue to at least play about a dollar a spin or hand depending on what casino You are playing. Some times free adds up to very expensive. Many times I have lost 100 dollars but I got my two free drinks, 50 dollar beer?
So where can You Buy Cheap Beer in Las Vegas? There are a lot of good places but just walking up and down the strip You will run into a lot of options in a really close together area then all of a sudden, there are no choices.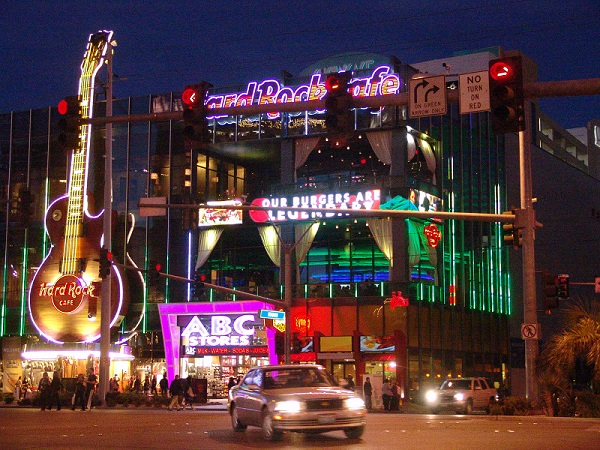 ABC stores is a good choice to buy cheap beer in Las Vegas  ABC also sells a good selection of wine. ABC stores are at the Miracle Mile shops (2 stores), near the MGM under the Hard Rock Guitar and one downtown.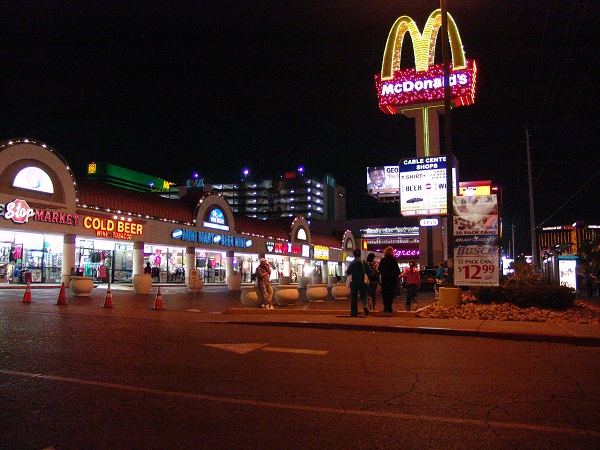 There are plenty of Cold Beer mini marts in area of the Hawaiian Court and the Travel Lodge area. These places typically have 2 dollar single beer on ice at the counter, grab and go.

Buy cheap Beer in Las Vegas Downtown

ABC Stores has a location downtown inside the Fremont Experience and there are also mini mart souvenir stores that post specials on the front door so downtown is easy for buy cheap beer. Avoid buying at the bars set up in the middle where the Flare bartenders are performing, those will set You back at least 5 bucks if not more.
but there are now new rules for downtown drinking: You can still buy cheap beer but You cannot drink it until You leave the Fremont street experience, either at Your room or Your home. The City wants to get rid of the Package stores including ABC Stores. If You do not go by the rules, You will lose Your beer and might go to jail. 
What happens when You buy Your beer from one of the cheap priced marts is this: The cashier will put Your beer in a paper bag and triple fold it and staple a receipt to the outside so that it is very visible to the police as You carry it.  Of course they think that You will be scared of this and carry it away from Fremont Street and drink it in Your room or far away. If You decide You are going to drink it close by just be aware that a police officer might be watching and can give You a citation, make You pour it out and take the remaining unused portion. 
it's important to be cheap but You also want Your beer fast!
So far, it is Walgreens that wins that competition too. Walgreen's plenty of clerks and plenty of lines almost 24/7. Other stores might have one attendant and You could get behind a person that doesn't know what they want and takes their sweet time about it. Some of the small mini marts that sell tee shirts and trinkets might not even have a clerk at the register or they might tell You they take cash only. 
Bucket of beer for 24 dollars? Doesn't sound like a deal to Me!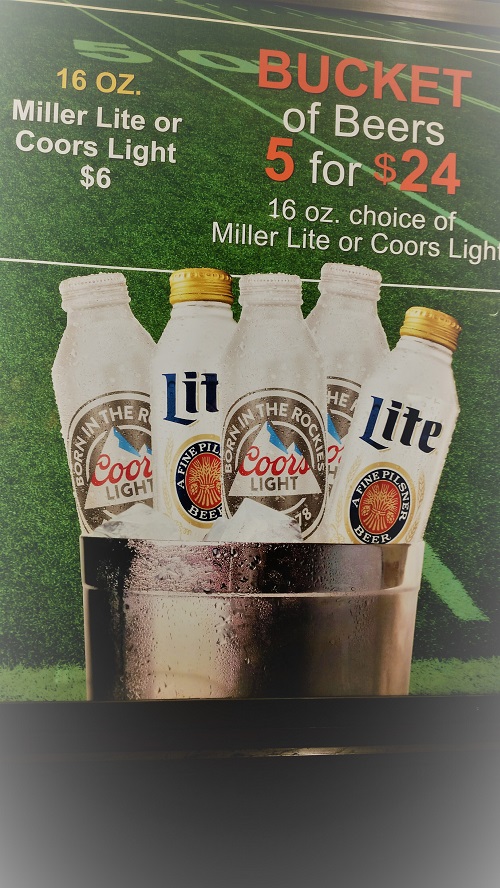 As bad as it sounds at least it is better than 6 dollars per Beer
also read about buying liquor on the Las Vegas Strip
Quick Search

With more shows to choose from than any other City in the World, You might feel overwhelmed deciding on one. But if You narrow Your preference to a category, You can make Your decision much easier. If Your interest is in a Cirque du soleil show, why browse through the Comedy and Adult shows? If You want to see Britney or Mariah or JLo just browse the Concerts and headliners. 

Don't like huge theaters and big crowds? Choose an afternoon Show for a much lower price.  

A Dinner and Show combo is a great value and saves time to do other things that day.