Las Vegas BBW Bash
Update:for 2017 the bash will be July 10 -16
In 2014 yet another group came in and tried to hold a similar event as BBW Bash. That new Company is called Well Rounded bbw and they held a successful event at Tuscany in 2014, 2015 and 2016. The 2017 Hotel will be Alexis Park Resort. This Hotel is across the street from the Hard Rock Hotel so if the Alexis Resort is sold out look for rooms at Hard Rock. 
The Original BBW Bash was held in July mostly at Tuscany but moved to Gold Coast then back to Tuscany. The Tuscany provided a better experience for Everyone. The Tuscany did a wonderful job and is not to fault for the failure of this bash in 2013. 
The location was much better being in walking distance to the Las Vegas Strip. We are still in hope that Well Rounded will make this the bash it was years ago.  Moving to the Alexis is Risky since it is not as good of a location as the Tuscany.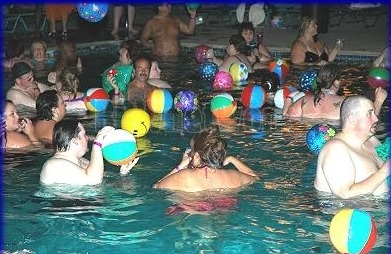 Las Vegas BBW Bash pool party.

Tuscany has been sold out in the past during this event, if that is the case again, try the Hotels below for rooms.

leave las vegas bbw bash return to home page

Have A Comment About This Topic?
Do you have an opinion about this? Share it!
Quick Search

With more shows to choose from than any other City in the World, You might feel overwhelmed deciding on one. But if You narrow Your preference to a category, You can make Your decision much easier. If Your interest is in a Cirque du soleil show, why browse through the Comedy and Adult shows? If You want to see Britney or Mariah or JLo just browse the Concerts and headliners. 

Don't like huge theaters and big crowds? Choose an afternoon Show for a much lower price.  

A Dinner and Show combo is a great value and saves time to do other things that day.