Las Vegas getting rid of package stores downtown 
The City of Las Vegas has passed a new law that will put all package stores in downtown out of business. The new law took effect on June 23, 2014. Las Vegas was thinking of a way to get rid of all the package stores so that the casinos could raise their prices on beer and mixed drinks and this new law will do it.They cannot just take their store from them, so this is a way to make them go away on their own. These small package stores are mostly owned by minorities that put up their life savings to get the liquor license and pay for the store front.
Not only is this new law going to make the cost of a drink go up drastically, it will make it harder to carry Your drink, most will be spilled as You try to walk and drink at the same time. This of how many times you bump into someone under the canopy, now they are going to spill their drink all over you. How many fights are going to start because someone spilled a drink on someone else?
The alcohol that you buy from the package stores cannot be opened anywhere under the canopy or inside the casinos. You must consume that alcohol in Your hotel room or Your home. What will happen when the package stores go out of business? The Casinos will buy their spots and make bars out of them and charge 5 times as much as the package stores are. The point to understand here is the Casinos provide the most tax money to the City of Las Vegas, far more than any package store. So essentially, what the casino want,  they get. The small business owners do not have a chance against the power that the casinos possess. And remember, the City of Las Vegas does not include the Strip so all the casino tax money is coming from Downtown alone. 
The most incredible point of this is the City of Las Vegas is trying to bullshit the public that they are doing this because People are getting too drunk downtown and problems are caused because of it. But it is the City of Las Vegas that gave permission for each casino to add bars to the outside of their doors and also to give permits for free standing kiosk to do the same. Push alcohol to the point of calling visitors out and begging them to buy shots, specialty drinks, etc.. It is the Casinos pushing the alcohol not the package stores. I have never been asked to buy a drink from a package store but I am asked all the time by the people that run the bars outside the casinos. How bout a shot? The hot babe ask, but I say no thanks and She gives it another try, cmon, Your in Vegas, time to party!!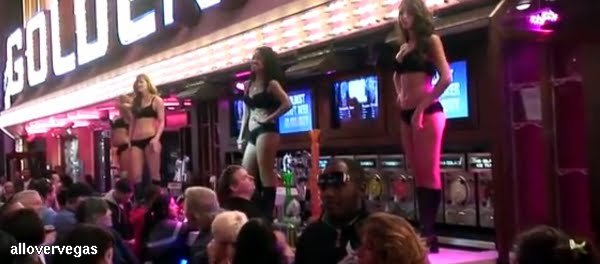 This bar outside Golden Gate serves not just beer but high alcohol content frozen drinks and shots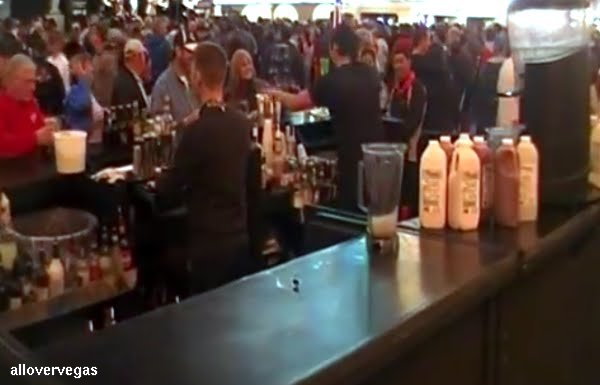 A Kiosk bar is allowed to push drinks in the middle of the canopy area.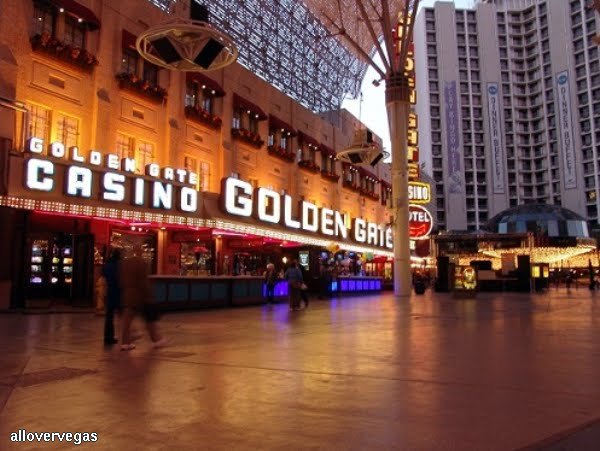 What the Fremont Experience looked like before allowing all the kiosk to crowd the sidewalks.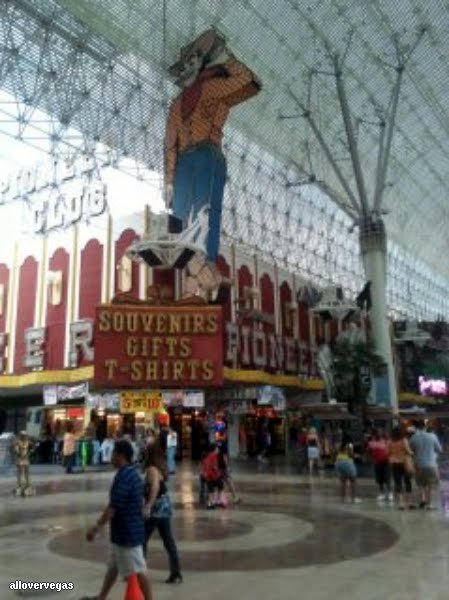 Pioneer Club is now a souvenir shop that depends on beer and alcohol sales to make a profit, without it they will have to shut down.
Quick Search

With more shows to choose from than any other City in the World, You might feel overwhelmed deciding on one. But if You narrow Your preference to a category, You can make Your decision much easier. If Your interest is in a Cirque du soleil show, why browse through the Comedy and Adult shows? If You want to see Britney or Mariah or JLo just browse the Concerts and headliners. 

Don't like huge theaters and big crowds? Choose an afternoon Show for a much lower price.  

A Dinner and Show combo is a great value and saves time to do other things that day.