The Joint at Hard Rock
Las Vegas
The Joint at The Hard Rock Las Vegas is often "Sold Out" but its really never sold out. There is always a ticket for You here. Don't think that You will have to pay a fortune to get a ticket, in fact sometimes the ticket price is just a little more than You would pay if You were lucky enough to have thought months ahead.
Guns N Roses sold out quickly as did most of the shows at The Joint. Don't feel stupid for not getting Your tickets earlier, You are not alone, in fact, most any Las Vegas concert is sold out the day it is offered unless its a complete failure. The vast majority of tickets purchased in the first hour are bought by resellers and they end up for sale on the internet even that same day. It is frustrating to Everyone but its just the way it is and You just have to shop and find a ticket. Until there is a law against it, this will continue to happen.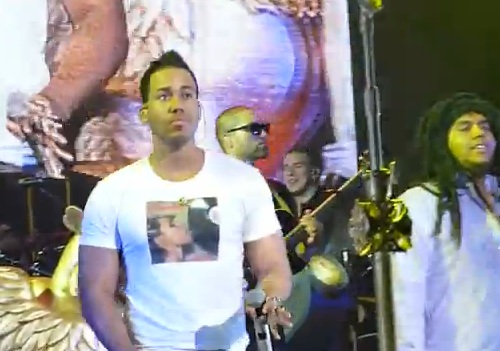 Romeo Santos plays to a sold out audience at The Joint

leave The Joint at Hard Rock, return to Hard rock Hotel and Casino