Rapid Craps will never work in Las Vegas

Watch a Video of an actual Rapid Craps Session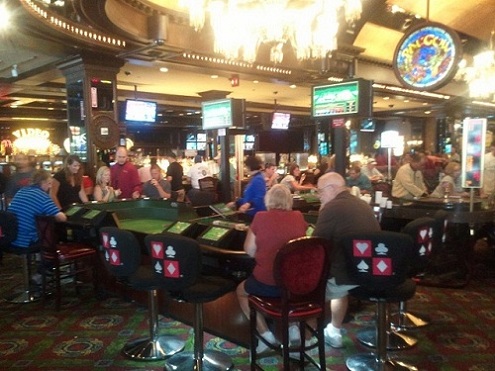 Rapid Craps will never work in Las Vegas or any other Venue for that matter. I hate to be negative about a new game but it really is not even close to being ready to go to the public. At this time I do not know if the Company that makes this system is the same that makes the Rapid Roulette game (works wonderfully) but if it is I can say that They didn't take as much time working on this system.
Why won't it work?
1: It's too slow
2: It takes the emotion out of the game
3: The system still has bugs
4: Brought to the Casino without proper testing in advance.
This game needs many many hours of testing with employees and test groups to expose the flaws and clean up all the problems.
You probably will not watch the full Video and I Don't blame you but if you watch any of it you will understand the confusion that is going on and the lack of emotion. The standard craps game is like a football game and you are with all the people cheering for your team. But Rapid Craps doesn't show what team You are on so when you win a bet that someone else has You don't get the same thrill because that person doesn't see Your bet.
Why did Rapid Roulette work and this will not?
In Roulette most everyone has a different bet than you do, so there is no TEAM SPIRIT, so having a monitor instead of placing chips on a table makes sense. Rapid Roulette is one of my favorite games, it took all the negative from traditional Roulette away, Rapid Craps took all the positive away!!
Watch a Video of an actual Rapid Craps Session