Vegas The Show!
Saxe Theater
Planet Hollywood

Get 50% off
Show Tickets
USE CODE "GCV50"
at end of checkout
Vegas The Show! is a variety show about what else, Vegas. You will see the Wedding Chapels, the Skyline, The Show girls and even Sonny and Cher. Take a trip through the history of Las Vegas Entertainment. This one of the most affordable of the well known shows. You wont see big names in the show but that doesn't mean You won't see extremely talented performers. Pay attention to Who You see in this show, You probably will see them in a bigger role in this or another Las Vegas Show on Your next Vegas Vacay. If you are a fan of Broadway, this show will impress You with its likeness. The scenes change quickly and You will see a little of everything. This is one of the best values in Las Vegas Shows at full price. But You aren't going to pay full price. use the code GCV50 at checkout and the price will be cut in half. It is rare to get half off a show that You can advance purchase.
If You can only see one show while in Las Vegas, this one is a great once to see. Since this one will show You a little of everything, You might find out that You liked the Show Girl portion better than the theater portion, so next time You see a show that is all Show Girls. The reviews for this show are consistently good or great and it is showing at the best location in Las Vegas. If You can see more than one show, You should check out all the Best Deals on Vegas Shows that are also in the same theater or very close by.
You can shop, gamble, eat and drink just outside The SAXE theater, that is why it is consider the best show location in all of Las Vegas.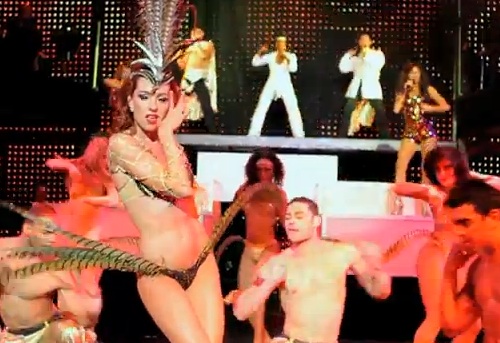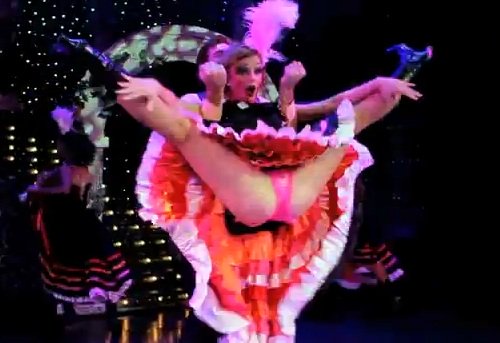 Get 50% off
Show Tickets
USE CODE "GCV50"
at end of checkout
Leave Vegas The Show, Return to Show Tickets

Quick Search

With more shows to choose from than any other City in the World, You might feel overwhelmed deciding on one. But if You narrow Your preference to a category, You can make Your decision much easier. If Your interest is in a Cirque du soleil show, why browse through the Comedy and Adult shows? If You want to see Britney or Mariah or JLo just browse the Concerts and headliners. 

Don't like huge theaters and big crowds? Choose an afternoon Show for a much lower price.  

A Dinner and Show combo is a great value and saves time to do other things that day.