Texas Station Hotel and Casino

Texas Station Hotel Room Rates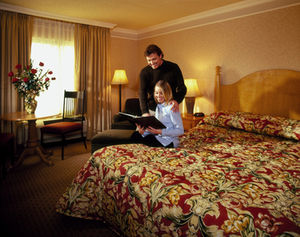 Texas station Casino gambling hall
2101 Texas star lane
North Las Vegas, NV 89030
702 631 1000
Gaming area: 91,000 sq feet
Sports book: Huge, very modern sports book. Not sure if they allow cigar smoke but it was there on july 31, 2009 and made the whole sports book unusable. Just one person can ruin the experience of hundred's.
What you will find in the casino:
All the popular Slots, Video Poker, Live keno(20 seats), Keno machines, Penny slots, Black Jack, Poker Room(8 Tables, some Lcd tv's including Keno), Pai Gow poker, Roulette, Craps, Progressive Slots.
And some newer games: Double deck Super Fun 21, triple up 21, Crazy 4 poker
High Limit Room: Slots
Unique to this casino: dancing girls in the BlackJack pit. 486 seat bingo hall first game 9am, last game 11pm.
Smoke Ventilation: Good
Cocktail Service: Good
Restrooms: Casino was busy so the restrooms were not pleasant but they might be when there isn't as many people.
Overall Atmosphere: Very busy, high energy. Kids Quest in the Casino, bring the kids, check them in and go gambling.
leave Texas Station Casino return to "other" Casinos