An 18 wheeler is hard to park just about anywhere but if You want to park it near the Strip, it is 100x more difficult. All the Hotels on the Strip are now charging for parking and do not have room for tractor trailers or even box vans. The closest Hotel to the Strip that Does have room for all types of large vehicles including tractor trailers, buses and motor homes is The Tuscany. Parking is still Free.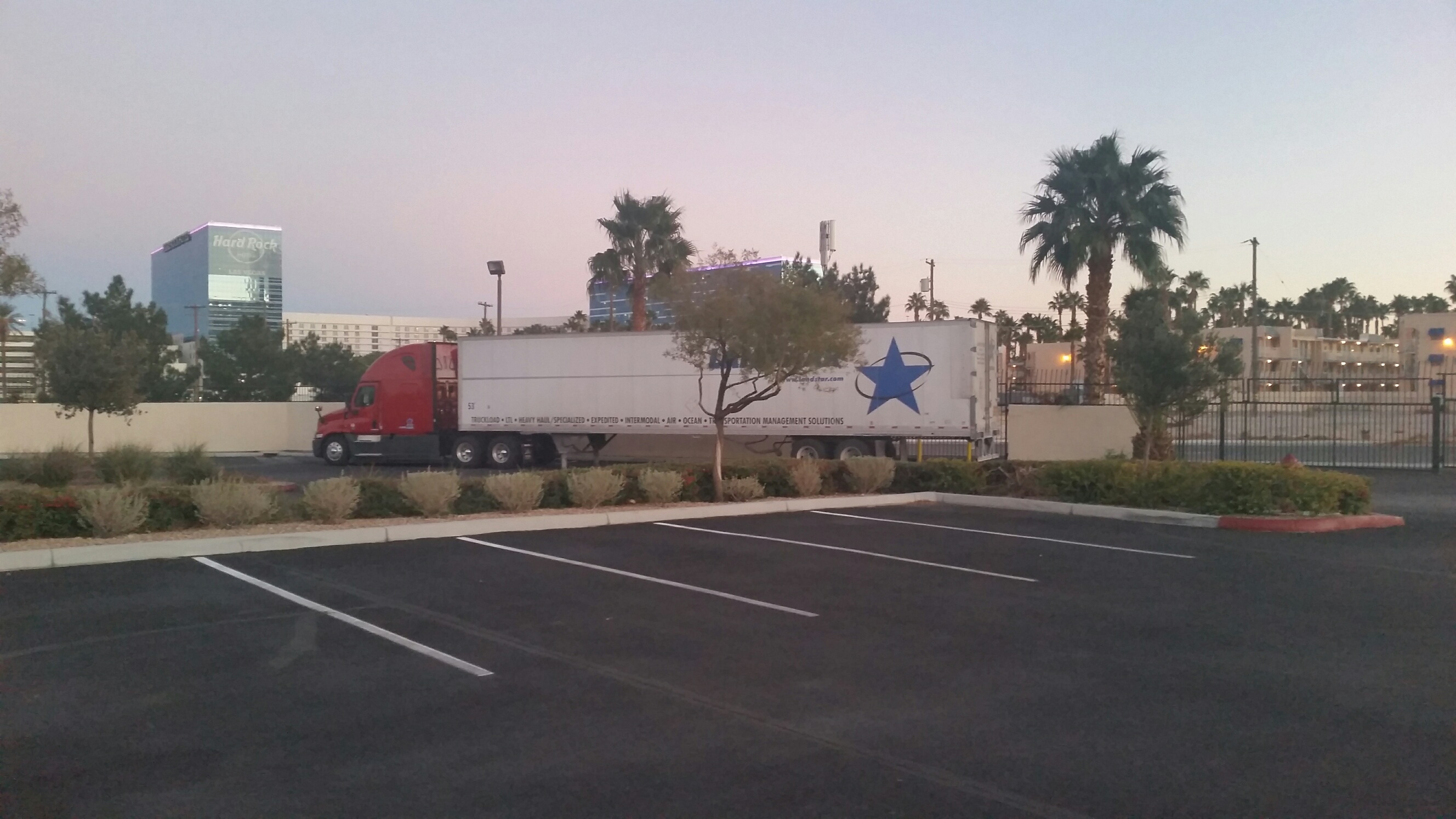 Truck Parking could not be any easier, no difficult parking moves and very easy in and out of the property. Tuscany is one block off the Strip so You can avoid the major traffic by staying here.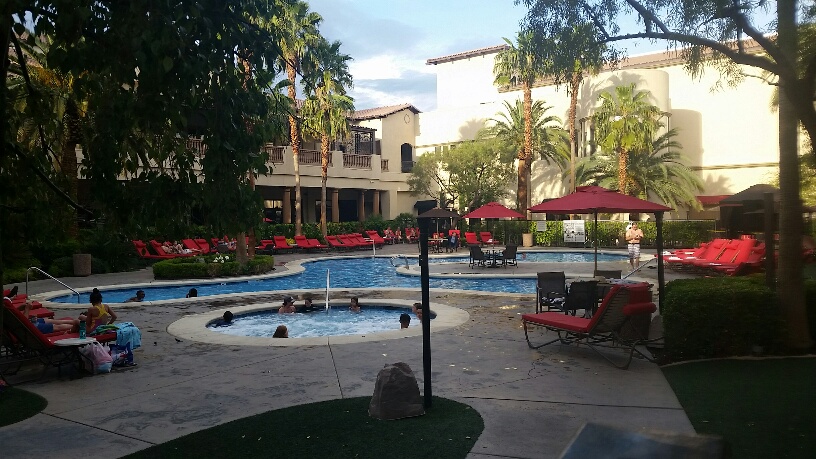 The Tuscany has lush surroundings, including a beautiful swimming pool that is family friendly. Entertainment and beverage service available weather permitting. Gas lit lanterns really set the mood in the evenings.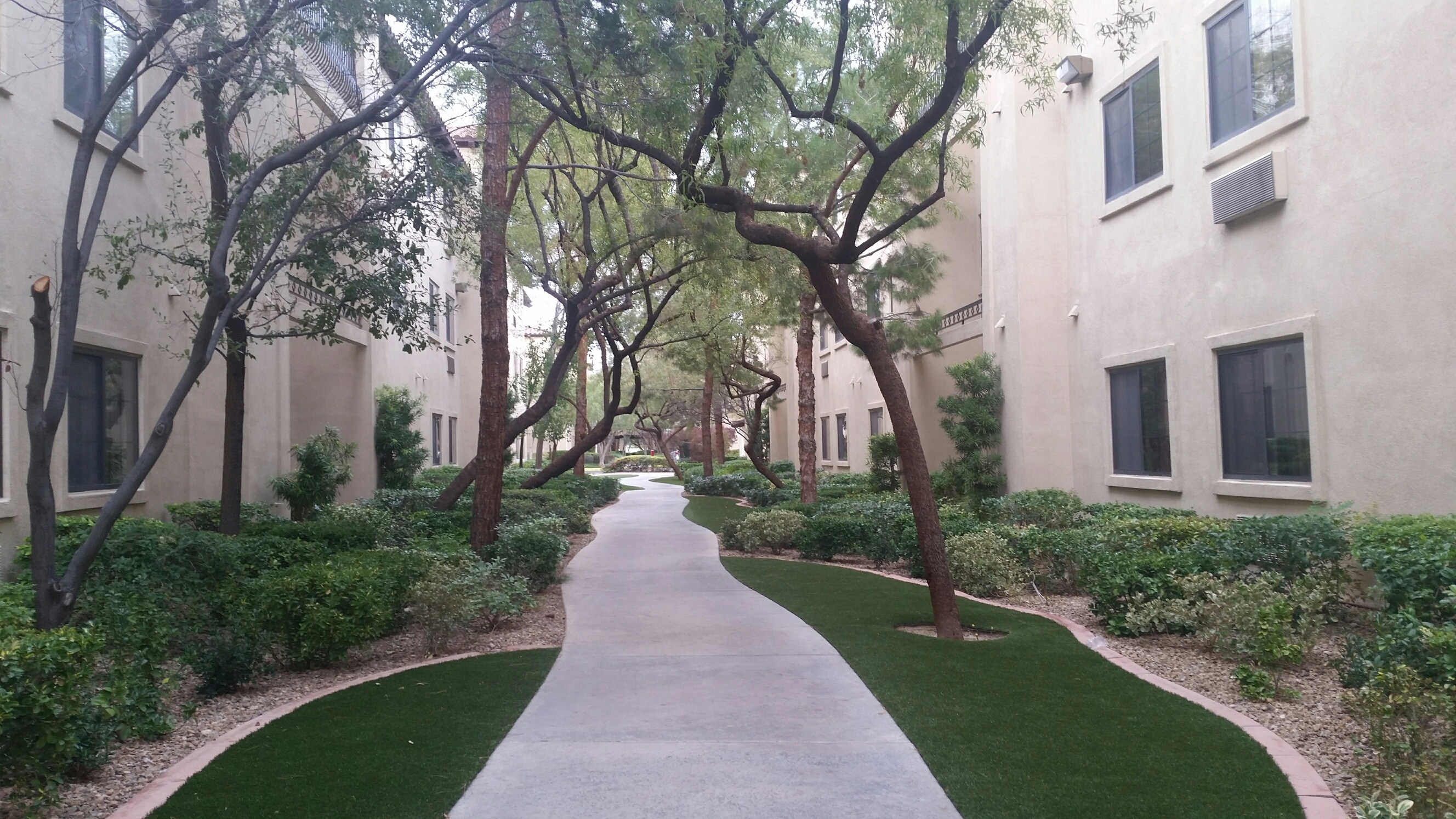 Tuscany features lush landscaping that always well cared for. You will not see this just one block away on the Strip. It is a very relaxing atmosphere or can be exciting too, You have both options on this property.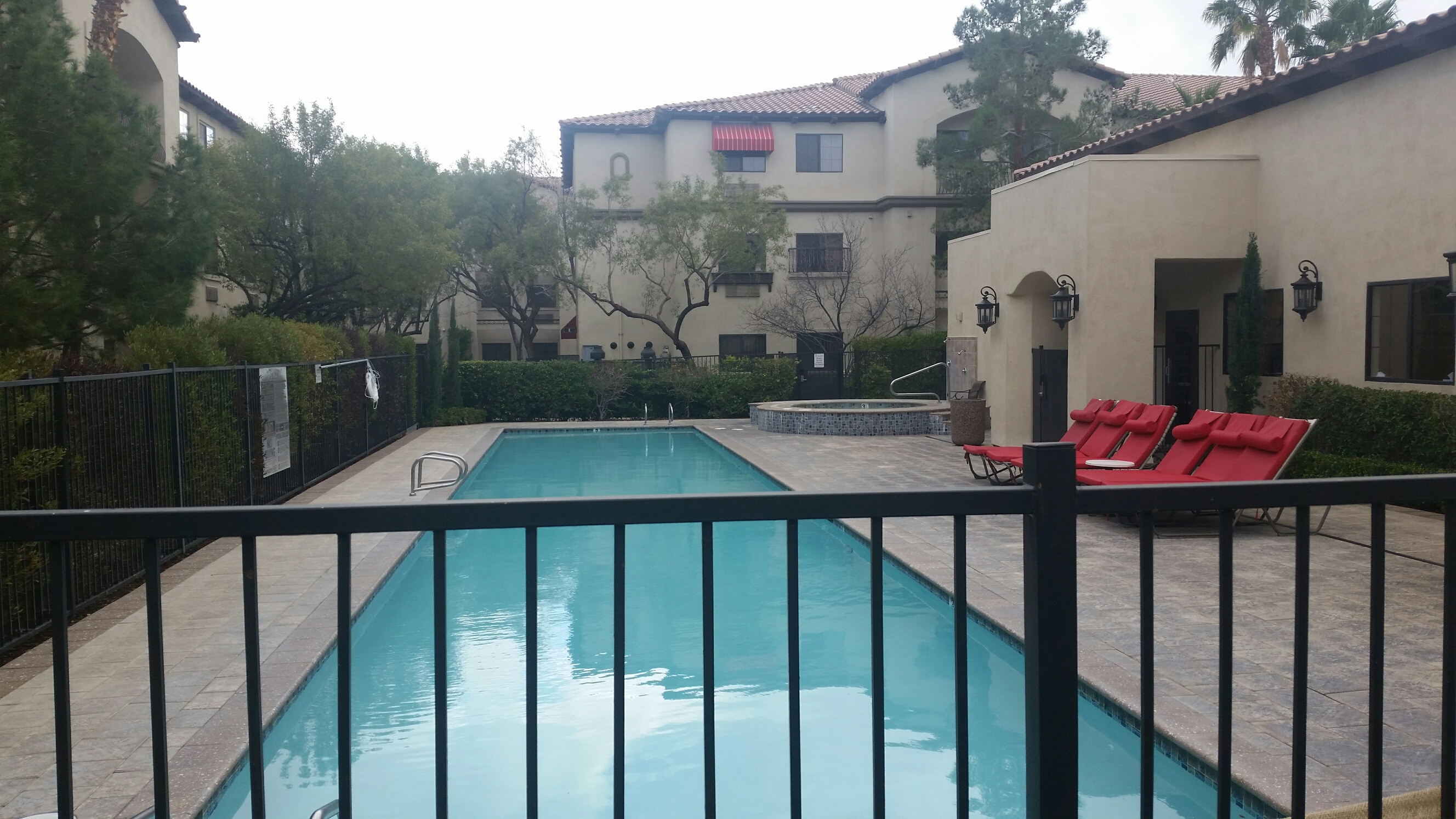 Tuscany also has a second pool, mostly used for swimming laps. This pool is located just off the Fitness Center in the middle of the property.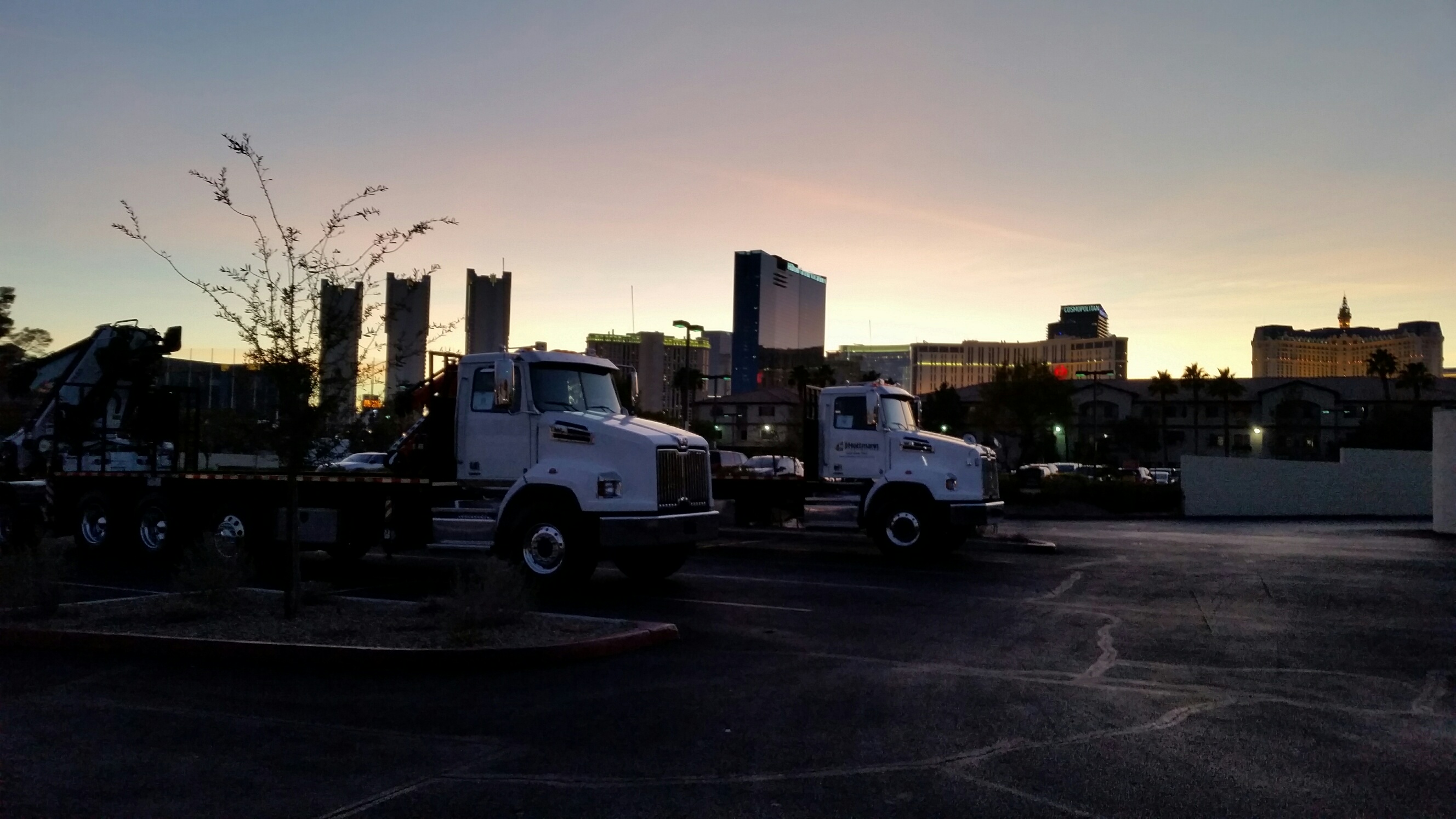 Easy parking for these Utility Trucks at Tuscany. You can see the Las Vegas Strip in the background, just one block away.