Best Sports Book in Vegas
The Best Sports Book in Vegas is most definitely Lagasse Stadium at The Palazzo Hotel and Casino. At first Look you will think of Lagasse as a Mega Sports Bar not a Sports Book. Lagasse is located on the bottom floor of the Palazzo Hotel and Casino, it is actually easy to miss since it is not located on the Casino floor. In fact I missed this Gem of a Sports Book the last three times I visited Palazzo. There is a small betting window just outside of Lagasse that might make you think its all the Sports Betting that Palazzo has to offer and looking over at Lagasse you may think its a restaurant. Be sure to visit, if You don't want to dine just bypass the Host and go straight to the betting area. You can actually lay down while watching all the Live action. Rent a "Cabana" and have your own private Sports Bar. If you want to watch on a Saturday or Sunday during Football season you must get there before They open for lunch. This is a Sports Book that acts like a Sports Bar so They "Open" at 11am for Lunch but the Sports Book is open at 8am so its best to get there at the Sports Book time not the Sports Bar time, otherwise You will be standing up while others are laying down.
Take a Video Tour of the Best Sports Book in Vegas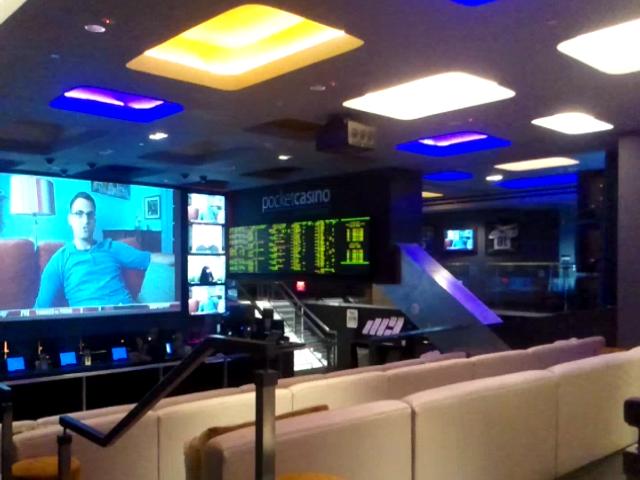 Quick Search

With more shows to choose from than any other City in the World, You might feel overwhelmed deciding on one. But if You narrow Your preference to a category, You can make Your decision much easier. If Your interest is in a Cirque du soleil show, why browse through the Comedy and Adult shows? If You want to see Britney or Mariah or JLo just browse the Concerts and headliners. 

Don't like huge theaters and big crowds? Choose an afternoon Show for a much lower price.  

A Dinner and Show combo is a great value and saves time to do other things that day.