Donny and Marie
Flamingo, Las Vegas

Special Advance purchase price for Donny and Marie Tickets

Update on Donny and Marie
Donny and Marie have extended their residency many times There is no current end date. 
If You want to go to a good clean show that is entertaining for every age, Donny and Marie is the show to go to. Its just what You think it will be, no surprises, just what You used to see on television. They do not have to work this hard and when You see the show You will see that this is what They do for fun not for work. Even when They are at the meet and greet They are still singing.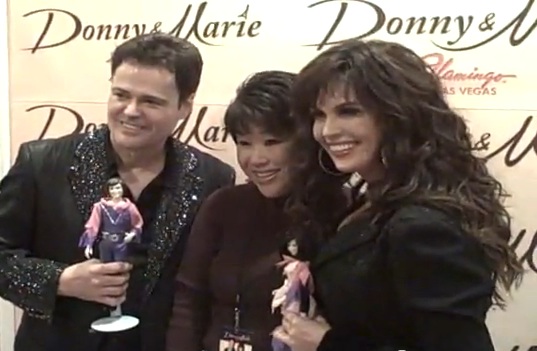 Donny and Marie and guest at a meet and greet at the Flamingo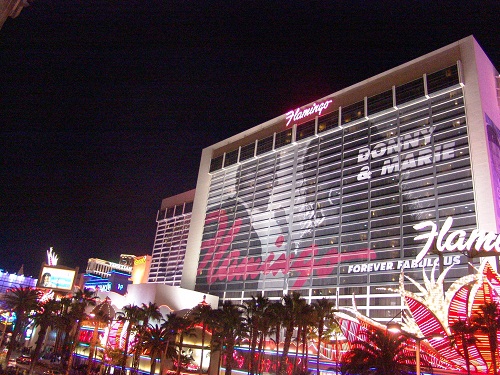 You know You are going to be here a while when Your face is wrapped around the Hotel You are performing in. A wrap cost a couple hundred thousand and last about 9 months.

Leave Donny and Marie Tickets, Return to Show Tickets

Quick Search

With more shows to choose from than any other City in the World, You might feel overwhelmed deciding on one. But if You narrow Your preference to a category, You can make Your decision much easier. If Your interest is in a Cirque du soleil show, why browse through the Comedy and Adult shows? If You want to see Britney or Mariah or JLo just browse the Concerts and headliners. 

Don't like huge theaters and big crowds? Choose an afternoon Show for a much lower price.  

A Dinner and Show combo is a great value and saves time to do other things that day.