Gay Marriage Finally in Las Vegas

The first Marriage license was going to be issued on Wednesday, October 8, 2014 but the many that lined up went home with nothing. Seems that the law makers didn't know if they could issue them or not. It was Government confusion to say the least. Finally, on Thursday the licenses were actually issued to about 40 same sex couples. 
Same sex couples are being married on a daily basis now in Las Vegas. There are a very small group of Wedding Chapels that are refusing to marry same sex couples but there are so many that are, there is really no reason for any couple to press the discrimination issue.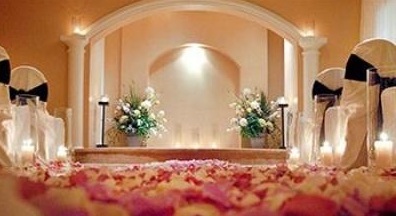 This typical wedding chapel in Las Vegas will marry any couple regardless of sex
Gay Marriage in Vegas not about the money
Gay Marriage will bring in an extra 100 or so million dollars annually to the Las Vegas economy. That is about what one good convention does in one week so it isn't really going to make or break Las Vegas. The reason it will be an historic event is because it will finally have the relationship that it should have with Gay People. Las Vegas has always been Gay Friendly but Nevada, not so much. Allowing Gay marriages will keep the relationship between the City and Gay People on very friendly terms. 
255 Marriage licenses issued in first week.
Want to read the time line of gay marriage in Las Vegas?
Las Vegas Guide to Gay Marriage
Quick Search

With more shows to choose from than any other City in the World, You might feel overwhelmed deciding on one. But if You narrow Your preference to a category, You can make Your decision much easier. If Your interest is in a Cirque du soleil show, why browse through the Comedy and Adult shows? If You want to see Britney or Mariah or JLo just browse the Concerts and headliners. 

Don't like huge theaters and big crowds? Choose an afternoon Show for a much lower price.  

A Dinner and Show combo is a great value and saves time to do other things that day.