George Wallace Las Vegas
Flamingo Showroom
Flamingo Hotel and Casino

Sorry folks, George Wallace has retired! This show is closed.
return to the Show tickets page to choose another show
George Wallace has been performing at the Flamingo Showroom in Las Vegas since 2004. He has been called "The Grandfather of Comedy" and "The new Mr. Las Vegas". His signature hats have been with Him since day one as have His catch phrase "yomama" You have probably seen Him on some TV show in the past 20 or more years, including the Tonight Show, The View, scrubs and more. Probably the most loved by local Las Vegas citizens than any other comic because He is truly local Himself. Unlike many acts George has firm ties to the community.
I have never heard Anyone say They didn't enjoy His show. He writes all His own material and is constantly changing the show. If You saw the show last month, go ahead and see it again, not much will be the same.
Some of our show packages include a buffet!

How old is George Wallace?, born July 21, 1952, .
---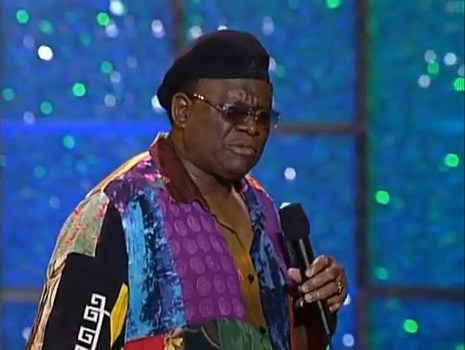 leave George Wallace Las Vegas, Return to Show Tickets

Quick Search

With more shows to choose from than any other City in the World, You might feel overwhelmed deciding on one. But if You narrow Your preference to a category, You can make Your decision much easier. If Your interest is in a Cirque du soleil show, why browse through the Comedy and Adult shows? If You want to see Britney or Mariah or JLo just browse the Concerts and headliners. 

Don't like huge theaters and big crowds? Choose an afternoon Show for a much lower price.  

A Dinner and Show combo is a great value and saves time to do other things that day.