Is Las Vegas Second hand smoke killing You?

The latest Stats from the CDC say that 85 percent of Americans DO NOT SMOKE, but Las Vegas does not care.
The Short answer is YES, second hand smoke is killing You in Las Vegas as well as everywhere. I am not sure there is any more dangerous place in America or maybe the world for second hand smoke exposure than Las Vegas. 
April 21, 2015, just after midnight New Orleans imposed a new law prohibiting smoking throughout the City including the Harrah's Casino and bars on the famous Bourbon Street. Las Vegas could follow the lead of New Orleans now or they could continue to look backward and ignore the health of visitors and workers in more than 90 Casinos all over Vegas. One of the many nick names for Vegas is "Sin City" but Everyone knows that New Orleans is much more deserving of that name and now they are ahead of Las Vegas in a very important health issue. This should be an embarrassment to the leaders of Nevada. I say Nevada because this smoking issue isn't as simple as it seems. It is a State law that allows each local County to allow or disallow smoking in Casinos but not in restaurants. The Strip is in Clark County but not in Las Vegas so it is the Councilmen that can change the law and for downtown it is the Mayor and the City council. 
The Palace Casino, Biloxi, MS is now totally non smoking. Locals and tourist alike are rejoicing. It is now the only non smoking casino on the Mississippi Gulf Coast but more will follow because the success so far has been even better than expected.
Beijing, China bans smoking!
Americans think of themselves as sensitive to the needs of all People much more than the Chinese but it is the Chinese that have banned smoking because they feel it is killing non smokers
According to
Smokefreecasinos.org
smoke free Ohio Casinos are up 35 percent while neighboring smoking casinos are down.
Effects of Second hand smoke
There are two forms of second hand smoke, according to
Cancer.org
, Sidestream and mainstream, one is worse than the other but both cause health problems, immediate and permanent. Another known authority on Second hand smoke is the
CDC (Center for Disease Control
, They have guidelines to avoid second hand smoke but none will work in Las Vegas unless lawmakers step in.
The above Video shows an ignorant or just inconsiderate Mother smoking in front of Her Toddler while the Toddler is sitting in the Casino full of second hand smoke.
Lawsuits are coming to Las Vegas
Employees at these mega Resorts that are Publicly owned will be asked to join class action lawsuits for dangerous workplace conditions. And what is to stop the customer's from doing the same. What about the Man that has been going to Caesar's for 40 years breathing second hand smoke and now has lung cancer?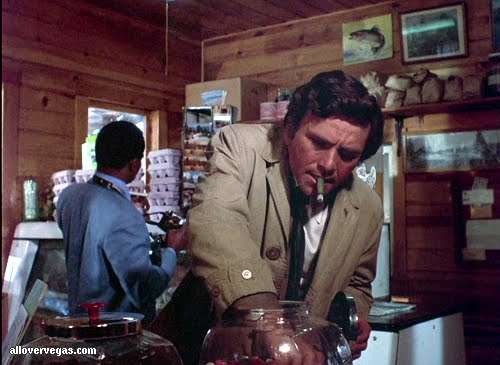 Remember when smoking a cigar even inside wasn't shocking?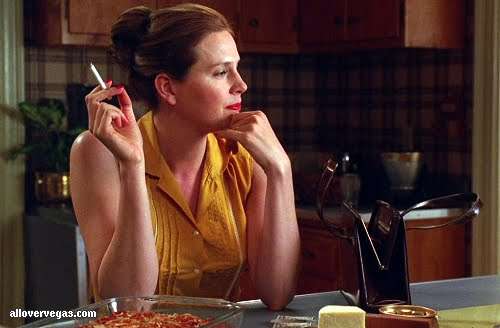 Smoking at the Dinner table was a nightly pleasure
Poker Rooms first to go non smoking
All poker rooms in Vegas are smoke free and have been for decades. Why poker rooms? Why are poker players allowed to go cancer free on their Vegas Vacation and slot players are not? Craps players need cancer? Roulette players deserve to have their clothes ruined by smoke? Now MGM Sports books are all smoke free but all Caesar's Sports books still allow smoking. Why did MGM do this and why didn't Caesar's follow when they saw it did not change the business at MGM sports books? It's like No One is paying attention. 
Quick Search

With more shows to choose from than any other City in the World, You might feel overwhelmed deciding on one. But if You narrow Your preference to a category, You can make Your decision much easier. If Your interest is in a Cirque du soleil show, why browse through the Comedy and Adult shows? If You want to see Britney or Mariah or JLo just browse the Concerts and headliners. 

Don't like huge theaters and big crowds? Choose an afternoon Show for a much lower price.  

A Dinner and Show combo is a great value and saves time to do other things that day.