Jersey Boys
Las Vegas
Le Theatre Des Arts - Paris Hotel

This Show is Closed
Jersey Boys Las Vegas isn't just for all of You that remember the songs like "Big Girls don't Cry", "Sherry", Oh what a Night". Its also for that tween or teenager that You might have to drag in with You. All You need to do is go to the exit of this Show and see the Teens and near Teens coming out signing "My Boyfriends back so Your going to be trouble" and listen to others join in. "Rag Doll", "Working my Way Back to You", "My Eyes Adored You", "Big Man in Town". Most of us have heard them all. Many Young People have never heard any of them. But guess who is in line to buy CD's at the end of the show? The Young People that are hearing this awesome music for the very first time.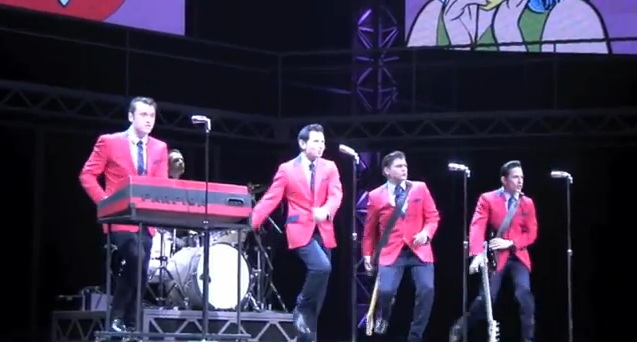 Jersey Boys has moved from the Venetian to Paris in
Le Theatre Des Arts

Leave Jersey Boys Las Vegas, Return to Show Tickets

Quick Search

With more shows to choose from than any other City in the World, You might feel overwhelmed deciding on one. But if You narrow Your preference to a category, You can make Your decision much easier. If Your interest is in a Cirque du soleil show, why browse through the Comedy and Adult shows? If You want to see Britney or Mariah or JLo just browse the Concerts and headliners. 

Don't like huge theaters and big crowds? Choose an afternoon Show for a much lower price.  

A Dinner and Show combo is a great value and saves time to do other things that day.