Krave Gay Nightclub Downtown Las Vegas will open June 15, 2013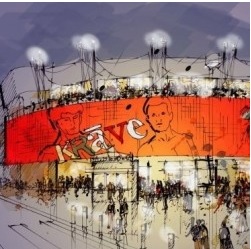 Krave is 80,000 sq feet, making it the largest Gay Nightclub in the World. It will be way over the top like most Gay nightclubs are but in just a much bigger way.
Is it too big? Can it maintain a good crowd? Enough to fill it? Keep in mind that this is about the size of plenty of Home Depots, Lowes or Walmarts. It is so big You could easily get lost.