Las Vegas Monorail Celebrates 10 Years
It has definitely been a struggle but the Las Vegas Monorail is still in operation. There was a joke all over Vegas that the sports books would put a bet on the board that the Monorail wouldn't make it another year and that was in 2008. 
Read more about the 10 year celebration from the LATimes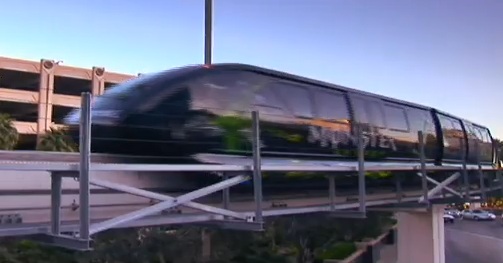 I have never gone more than two days without riding the Monorail but many People have come to Vegas a 100 times and never once ridden it. The best reason to ride it is to get to and from the Flamingo/Quad/Harrah's part of the south end at MGM. all the other stops are not as popular but that route is because You can really save some walking and time. 
More about the Las Vegas Monorail
Quick Search

With more shows to choose from than any other City in the World, You might feel overwhelmed deciding on one. But if You narrow Your preference to a category, You can make Your decision much easier. If Your interest is in a Cirque du soleil show, why browse through the Comedy and Adult shows? If You want to see Britney or Mariah or JLo just browse the Concerts and headliners. 

Don't like huge theaters and big crowds? Choose an afternoon Show for a much lower price.  

A Dinner and Show combo is a great value and saves time to do other things that day.