MARC SAVARD Comedy Hypnosis, V Theater
Planet Hollywood, Las Vegas

Marc Savard is very funny! It's because He is so good at Hypnosis that His Comedy comes easy.
Get 50% off
Show Tickets
USE CODE "GCV50"
at end of checkout
Hypnosis shows are pretty predictable and this one isn't really an exception. This hypnosis Comedy show is just better than most. Like all hypnosis shows, this one is aimed to make You laugh, unlike most this one will make Everyone laugh. Its only funny when its real and this one is very real. Plenty of People think They cannot be hypnotized and when Marc finds out You think You can't, You will be the one quacking like a duck or crying like a newborn baby. This is a fun show, No one will be humiliated but some might get a little embarrassed and that's always fun. Have a know-it-all in Your group? Nothing is better than a know-it-all getting hypnotized, the guy that said there is no such thing. This is a show that can be seen 10 times on Your Vegas vacation and You will see 10 different shows, because the audience is the show and the audience changes every show.

Now You can see this show for half price by using GCV50 code at checkout where the price will be cut in half.

There are other hypnosis shows in Las Vegas but We are currently able to offer this one for half off. This show can stand up to the others at full price, being half price is just icing on the cake. The other thing that is great about this show is it's location, center strip, Planet Hollywood. This is the hottest spot in Las Vegas. Miracle Mile shops have fine and casual dining plus the Planet Hollywood Casino is within a couple minutes of this theater. You have plenty to do before and/or after this show.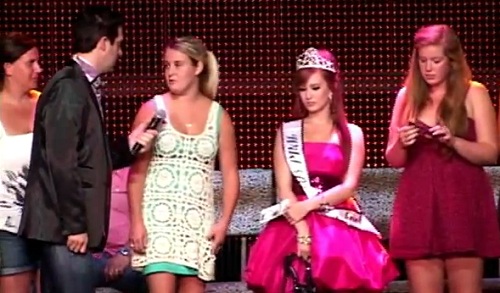 Get 50% off
Show Tickets
USE CODE "GCV50"
at end of checkout
leave Marc Savard Comedy Hypnosis, return to show tickets

Quick Search

With more shows to choose from than any other City in the World, You might feel overwhelmed deciding on one. But if You narrow Your preference to a category, You can make Your decision much easier. If Your interest is in a Cirque du soleil show, why browse through the Comedy and Adult shows? If You want to see Britney or Mariah or JLo just browse the Concerts and headliners. 

Don't like huge theaters and big crowds? Choose an afternoon Show for a much lower price.  

A Dinner and Show combo is a great value and saves time to do other things that day.