Mystere - Cirque -du-Soleil
Las Vegas
Mystere Theater
Treasure Island

Special pricing for Mystere Cirque du Soleil

As You can tell from the name of the theater, the Mystere, Cirque du Soleil Show is a permanent fixture of the Treasure Island Hotel and Casino. By most experts this Show is the best of all the Las Vegas Cirque Shows. Maybe You will agree with the experts or maybe You like another one a little bit better, but for sure You will be very impressed by Mystere, Cirque du Soleil. If this is Your first Cirque Show You might be starting with the very best not only in Las Vegas but the World, because one thing all the Cirque du Soleil critiques will agree on is the best of the best is in Las Vegas. You will be amazed at the acrobats that star in this show. Seeing it in Person is the only way You will believe it is really happening. The 100's of People involved in the production of this show are perfectionist. Of Course They do this day in and day out but when They make a change You never see a mistake.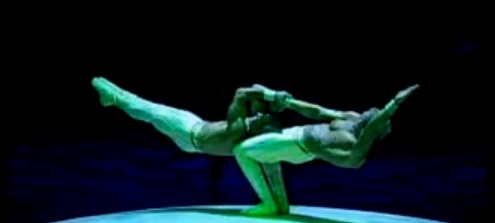 Ticket prices below are the best price from the secondary ticket market. SAVE 10 DOLLARS ON orders of 300 dollars or more. Customers simply need to enter code TNTIX

Leave Mystere Cirque du Soleil Las Vegas, Return to Show tickets

Quick Search

With more shows to choose from than any other City in the World, You might feel overwhelmed deciding on one. But if You narrow Your preference to a category, You can make Your decision much easier. If Your interest is in a Cirque du soleil show, why browse through the Comedy and Adult shows? If You want to see Britney or Mariah or JLo just browse the Concerts and headliners. 

Don't like huge theaters and big crowds? Choose an afternoon Show for a much lower price.  

A Dinner and Show combo is a great value and saves time to do other things that day.