One of a Kind Concert Venue coming to Las Vegas
Why hasn't this been thought of before? That is what We all will ask when this project is complete. 
What is it? It is a 400,000 sq foot concert hall that will seat 17,500 or can be divided down to much smaller sections. 
But Las Vegas already has plenty of Venues that hold that many: Yes, but all of the Venues that hold that many People are not designed just for Concerts and the acoustics suck to say the least. Anyone that has been to a Britney Spears Concert at the Staples Center and also has been to Her show in Las Vegas will tell You that there is a huge difference in the quality of the sound. The reason is that the Axis Theater at the Planet Hollywood was built for concerts not boxing matches, Hockey games or Rodeos so much of the focus was on the acoustics. But the Axis Theater cannot hold a Rolling Stones or Taylor Swift Concert because of the size. The Axis holds 4600 for a Britney type Show or 7000 if the show uses less staging. That capacity will not excite the promoters of the top performers in the World the way this new Venue will.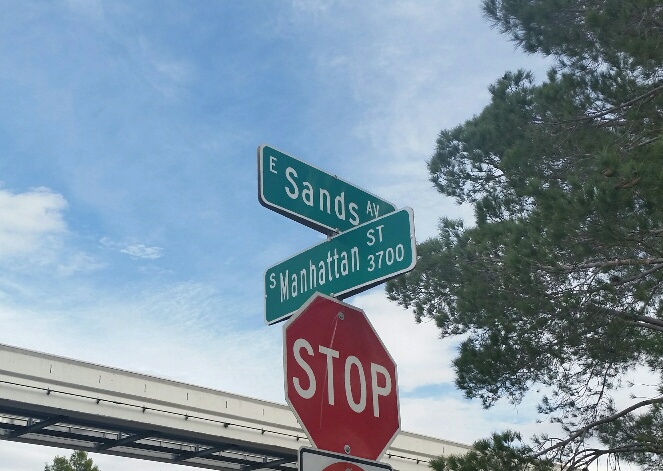 The corner where the Venue will be located
The Venue will be located just one block East of the Las Vegas Strip between Koval and Manhattan St. on Sands Ave. The site now has been used for some equipment and staging construction materials for the Venetian and Palazzo Resorts. But mostly it has just been sitting there gathering dust.
Who is building this Venue? The project is a partnership between Madison Square Garden, Live Nation and The Sands. The Sands is a public company with properties in Vegas and around the World. The Sands owns the Venetian, Palazzo and the Sands Convention Center in Las Vegas. With the partnership of MSG and Live Nation the Venue is almost guaranteed to be an instant success. 
Quick Search

With more shows to choose from than any other City in the World, You might feel overwhelmed deciding on one. But if You narrow Your preference to a category, You can make Your decision much easier. If Your interest is in a Cirque du soleil show, why browse through the Comedy and Adult shows? If You want to see Britney or Mariah or JLo just browse the Concerts and headliners. 

Don't like huge theaters and big crowds? Choose an afternoon Show for a much lower price.  

A Dinner and Show combo is a great value and saves time to do other things that day.