Penn and Teller
Las Vegas
Penn and Teller theater
Rio Hotel and Casino

Great deal on Penn and Teller Tickets

February 2013: Penn and Teller celebrate Their 20th year in Las Vegas and Rio announced a 6 year extension to Their contract. Who knows how much further it will go.

It pretty much says it all when the theater is named after You. Penn and Teller are Magicians and Illusionist and have been performing together since the late 70's. Penn is the big one and Teller is the silent one. This show is unlike other magic or illusion shows, in fact this show isn't even like itself, it changes that often. Penn and Teller are known for being myth busters and have been long before there was a TV show named the same. Penn was on the Celebrity Apprentice in 2012 and made it near the end of the Show, He spoke very fondly of His Partner, Teller. It is unusual for Anyone to make it this far with the same Partner, but these two are as tight as ever.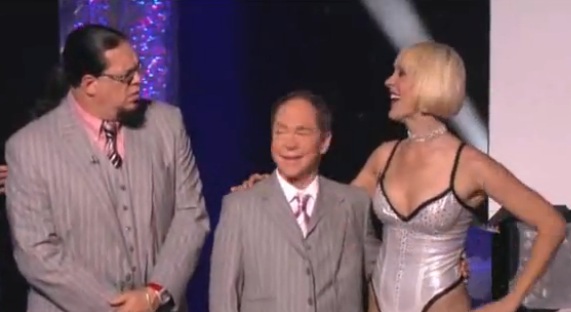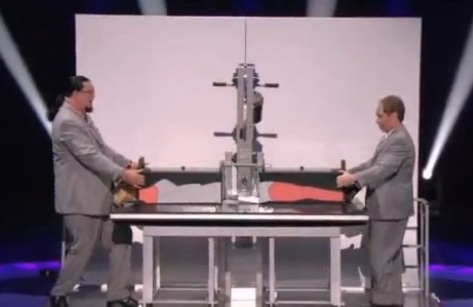 Leave Penn and Teller Las Vegas, Return to Show Tickets

Quick Search

With more shows to choose from than any other City in the World, You might feel overwhelmed deciding on one. But if You narrow Your preference to a category, You can make Your decision much easier. If Your interest is in a Cirque du soleil show, why browse through the Comedy and Adult shows? If You want to see Britney or Mariah or JLo just browse the Concerts and headliners. 

Don't like huge theaters and big crowds? Choose an afternoon Show for a much lower price.  

A Dinner and Show combo is a great value and saves time to do other things that day.