Score! Las Vegas Interactive Sports Store
Score! Sports Fan Experience at Luxor discounted online price
Score! Las Vegas Interactive Sports Store is now open at the Luxor Hotel in the Atrium. Score is a 10,000 square foot exhibit that interacts sports fans with Their favorite sports.
Get in a real boxing ring and see how Your face looks in the body or a legend. Take a news conference as an owner, or as They say, a presser. Is Your foot as big as Shaq's? Probably not but You can step in His print and see how small You are.
How about changing a tire as a NASCAR Pit Crew member? Looks quick and easy on TV and They can do it in around 12 seconds, what can you do? 20 seconds? Not likely! More likely over a minute.
Listen to old time radio broadcast of the most memorable events in sports. Feel the emotion that the world felt before TV and long before internet.
How about Your name on the Jersey in the Yankee's Locker room?
There are a lot of facts in this exhibit that You will be interested in. Lots of items that were collected that will be of great interest if You are a sports fan.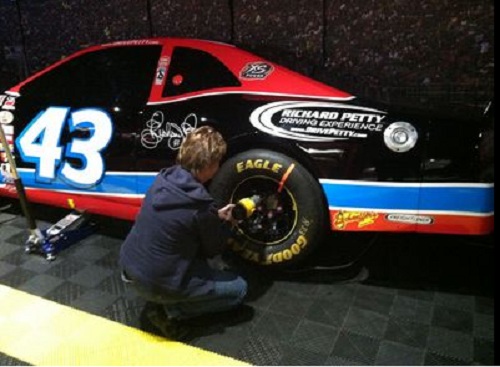 Speed up! Other cars are already back on the track!

Find out how You look in a real boxing ring at Score!

Quick Search

With more shows to choose from than any other City in the World, You might feel overwhelmed deciding on one. But if You narrow Your preference to a category, You can make Your decision much easier. If Your interest is in a Cirque du soleil show, why browse through the Comedy and Adult shows? If You want to see Britney or Mariah or JLo just browse the Concerts and headliners. 

Don't like huge theaters and big crowds? Choose an afternoon Show for a much lower price.  

A Dinner and Show combo is a great value and saves time to do other things that day.