Westgate Las Vegas Resort and Casino
You can book this room under the new name Westgate now
The former Las Vegas Hilton and former LVH now Westgate Las Vegas Resort and Casino. There are a lot of questions about the future of this property but there have been some answers already given. Westgate is a worldwide company known for their time share offerings. Their biggest footprint is in Orlando, Florida.
What We know about the new property:
New Owner is time share guru
Only 200 rooms will be converted to time share units at first.
Casino will continue to be operated by a third party.
Superbook will get full scale upgrade including all new tv's and monitors
New Restaurants will be moved in within first 6 months. 
More buildings will be placed around the property including the front area. Mostly for time share expansion. 
Swimming Pool will get make over and join the day and night club scene.
Purchase price was 170 million
Renovations will exceed the purchase price to bring the total investment well over 300 million.
Owner's Wife is known as "The queen of Versailles"
Every inch of the property will be improved but will remain open every step of the way so that no layoffs will be necessary.
New owner was once the owner of Westgate at Planet Hollywood but had to sell to Hilton when banks forced a sale.
The property was originally "The International", two years later it was the "Las Vegas Hilton" It was "The Las Vegas Hotel or LVH" for just a couple years before selling to Westgate.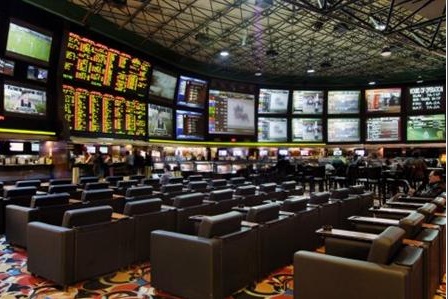 The Superbook is the most famous Sports book in
Las Vegas
Quick Search

With more shows to choose from than any other City in the World, You might feel overwhelmed deciding on one. But if You narrow Your preference to a category, You can make Your decision much easier. If Your interest is in a Cirque du soleil show, why browse through the Comedy and Adult shows? If You want to see Britney or Mariah or JLo just browse the Concerts and headliners. 

Don't like huge theaters and big crowds? Choose an afternoon Show for a much lower price.  

A Dinner and Show combo is a great value and saves time to do other things that day.