Wicked, The Musical,
Las Vegas
Wicked, The Musical, Las Vegas is playing in Downtown, Las Vegas at The Smith Center, 361 Symphony Park Ave, Las Vegas, NV 89106, 702 749 2000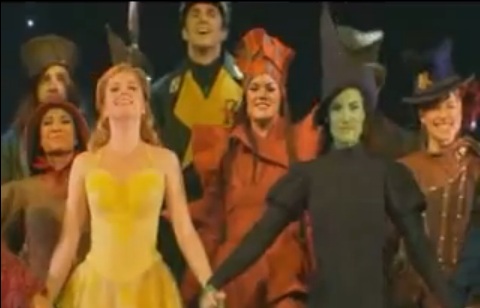 The Cast of Wicked

You might have seen Wicked in Your home town or perhaps in a big market such as London, New York or 100's of place all over the World, so You probably know its worth seeing in Las Vegas. You can count on Las Vegas bringing a little more to Wicked because They want You to talk about the Las Vegas Wicked, not any other Wicked. Special effects are being added more and more to Wicked and Who better than Las Vegas to press that envelope.

Wicked has completed this showing in Las Vegas see
Other Venues for Wicked
Quick Search

With more shows to choose from than any other City in the World, You might feel overwhelmed deciding on one. But if You narrow Your preference to a category, You can make Your decision much easier. If Your interest is in a Cirque du soleil show, why browse through the Comedy and Adult shows? If You want to see Britney or Mariah or JLo just browse the Concerts and headliners. 

Don't like huge theaters and big crowds? Choose an afternoon Show for a much lower price.  

A Dinner and Show combo is a great value and saves time to do other things that day.