Monster Trucks in Las Vegas

The Advance Auto Parts Monster Jam is back at Sam Boyd's Stadium. Sam Boyd's Stadium, 7000 East Russell Road
Las Vegas, Nevada 89122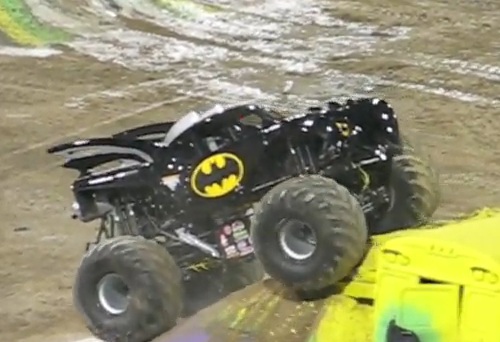 There are 150,000 rooms now in Las Vegas so its easy to find a great room at a great price but if You want to stay as close as possible to The Monster Truck Event You will want to try the Boulder Hwy Hotel Casinos. These are top quality properties don't let the low price fool You.

Sunset Station is the closest large property that has a full size Casino. This is a very nice property, one of the nicest in Henderson. Eastside Cannery is a little more distance from The event but still less than 3 miles and this property has a full size Casino also.
Of Course, the Strip isn't that far away, maybe 15 minutes, so if You don't mind the time, You have a lot more choices there.

Ticket prices below are the best price from the secondary ticket market. SAVE 10 DOLLARS ON orders of 300 dollars or more. Customers simply need to enter code TNTIX
A lot of People arrive at the Las Vegas Monster Jam presented by
Advance Auto Parts with a favorite truck. But some do not have a favorite until the show is about half way in it. The crowd usually goes for the driver that takes the most risk. And of course that means tearing up a 100,000 dollar or more truck. Watch for Scooby Doo to be very popular as a new truck this year. That truck is driven by Nicole Johnson, She is one of at least two females that will drive in Las Vegas. This year, You will see a lot of new trucks and a lot of new drivers. This sport is getting so popular, You have to wonder just how many trucks do They really need in this show. You could see more than a million dollars of destruction right before Your eyes at this show.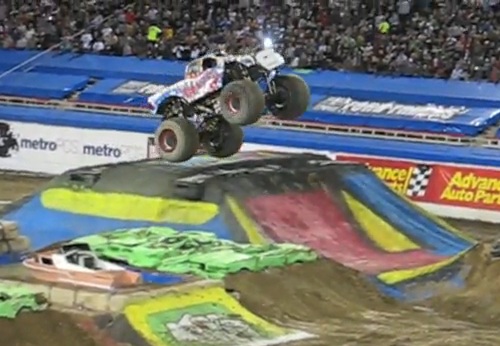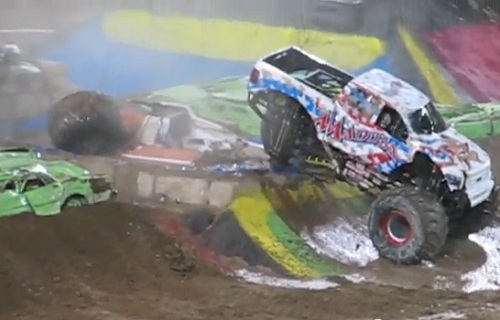 | | |
| --- | --- |
| Superman | |
Superman ends up not so super on this night

leave Las Vegas Monster Trucks, return to home page

Quick Search

With more shows to choose from than any other City in the World, You might feel overwhelmed deciding on one. But if You narrow Your preference to a category, You can make Your decision much easier. If Your interest is in a Cirque du soleil show, why browse through the Comedy and Adult shows? If You want to see Britney or Mariah or JLo just browse the Concerts and headliners. 

Don't like huge theaters and big crowds? Choose an afternoon Show for a much lower price.  

A Dinner and Show combo is a great value and saves time to do other things that day.