M Resort Spa Casino
Henderson, NV

M Resort Spa Casino is located at 12300 Las Vegas Boulevard South, Henderson 89044. As You can see this Resort has a Henderson address but is still on Las Vegas Boulevard. It is actually just 5 minutes from the South end of the Las Vegas Strip. This Resort is not very well known to most Vegas visitors, even those that have been to Las Vegas 20 or more times.

There are plenty of guest of this resort that reside in California. They would like to keep this Resort a secret. So far, so good, rarely do I talk to a Las Vegas visitor that knows about M Resort. You can stay here Your whole vacation or take a visit from the strip if You have a rent car. The Resort property is 90 acres, something You cannot see on the Las Vegas Strip.
You can get a shuttle to and from Fashion Show mall. If You decide You want to take a day trip, call 702.797.1000 to verify that day's shuttle schedule. There are four trips daily.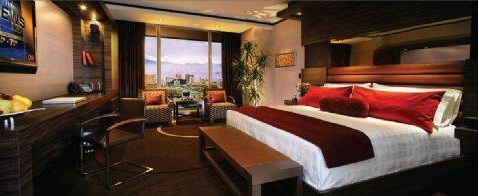 King Bed with flat Screen tv on the wall and beautiful views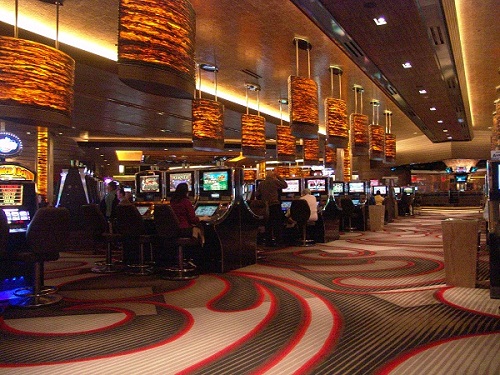 The decor of this Casino is second to none

M Resort Casino Gaming area: 92,000 sq feet
Sports book: Huge!! And very very nice. All modern with digital boards and screens plus many lcd tv's
What you will find in M Resort Casino:
All the popular Slots, Video Poker, Keno machines, Penny slots, Baccarat, Black Jack, 3 card Poker, Let it Ride, Poker Room(15 Tables with multiple Lcd tv's), Pai Gow poker, Roulette, Caribbean Stud, Craps, Progressive Slots.
High Limit Room: Baccarat and BlackJack
Unique to M Resort Casino: the décor is incredible
Smoke Ventilation: Great
Cocktail Service: Great
Restrooms: Very modern and very clean
M Resort Casino Overall Atmosphere: Incredible. I was shocked. I have been in every casino in and around Vegas and this one could very well compete with the likes of The Bellagio. Very much worth your time to visit if you have transportation. Its very close to the south end of the strip just past South Point.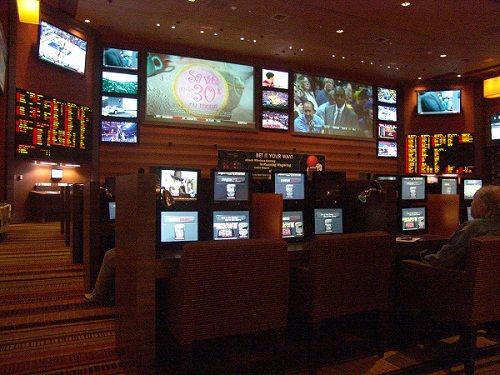 M Resort has one of the best Sports books in the Vegas area


View off the lobby bar of the swimming pool and deck area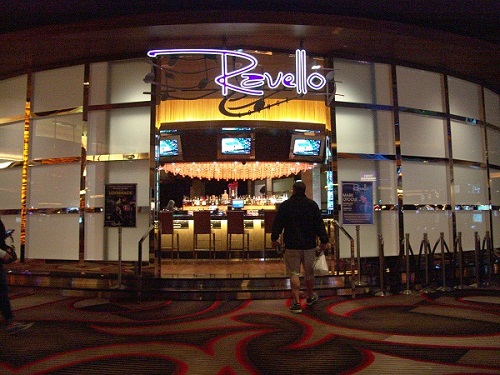 Ravello, a popular bar at M Resort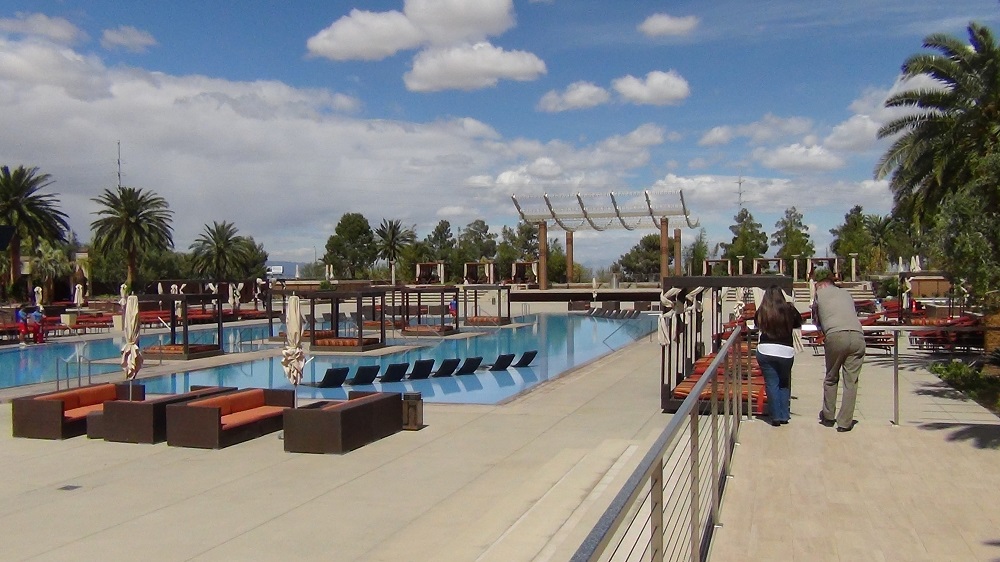 Quick Search

With more shows to choose from than any other City in the World, You might feel overwhelmed deciding on one. But if You narrow Your preference to a category, You can make Your decision much easier. If Your interest is in a Cirque du soleil show, why browse through the Comedy and Adult shows? If You want to see Britney or Mariah or JLo just browse the Concerts and headliners. 

Don't like huge theaters and big crowds? Choose an afternoon Show for a much lower price.  

A Dinner and Show combo is a great value and saves time to do other things that day.