Gansevoort Las Vegas
Cromwell is the new name of this boutique Hotel
Gansevoort Las Vegas is the name of the New Resort going in at the Bill's Gamblin Hall location. Bill's has been closed since February 2013 and it wasn't public what was going to be in the future for the former 1979 built Barbary Coast Hotel and Casino. Caesar's has recently divulged the plans. The new Resort is a joint project that includes Caesars Entertainment Corp.,(the current owner), the New York-based luxury hotel brand Gansevoort Hotel Group and nightlife mogul Victor Drai. Yes, Victor Drai is the Drai name You see on the building now and has been for the last 15 years. The renovation will cost 185 million dollars.

So, what is the vibe? Well, it's what Vegas is doing everywhere there is a make over, over the top elegance. The Hotel portion will feature 188 state of the art boutique rooms and 19 suites with a lobby that will not be open to the public.
The Casino will be a small 40,000 square feet complete with a new lobby bar and ultra lounge. No more big Elvis and cheap beer.
Drai's will keep His basement night club but will add a 65,000 square foot rooftop pool Day/night club. The basement club will just be getting going when the rooftop closes at 4am.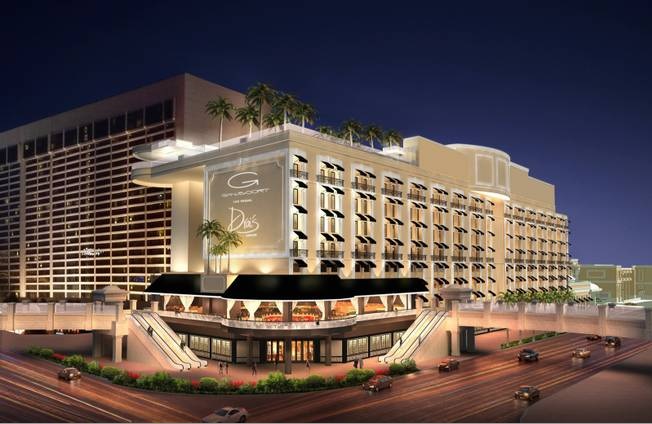 Rendering of the The new property, Gansevoort Las Vegas at the Bill's Gamblin Hall location

Bill's Gamblin Hall before closing

return to Las Vegas Strip Casinos

Quick Search

With more shows to choose from than any other City in the World, You might feel overwhelmed deciding on one. But if You narrow Your preference to a category, You can make Your decision much easier. If Your interest is in a Cirque du soleil show, why browse through the Comedy and Adult shows? If You want to see Britney or Mariah or JLo just browse the Concerts and headliners. 

Don't like huge theaters and big crowds? Choose an afternoon Show for a much lower price.  

A Dinner and Show combo is a great value and saves time to do other things that day.