Rapid Roulette Las Vegas
Since this page was written a much newer Roulette hit Vegas.
Rapid Roulette is no longer in ANY Casino in Las Vegas. The new version is the same concept except it does not require a live dealer and the process is much faster.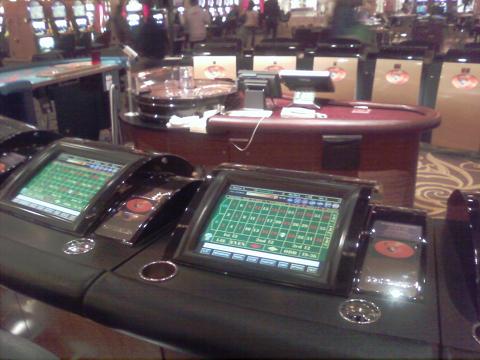 Rapid roulette is no longer in Las Vegas. What it was did not last long because it was slow and involve on employee to spin the wheel.
The new Roulette does the same but a machine throws out the ball and You have a monitor in front of You that allows You to have all the Roulette options You have on a Traditional Roulette table.
The new game is fantastic, unless you like people leaning over you and stacking their chips on top of yours and blowing smoke in your face. This game fives the player a touch sensitive computer monitor  your bets only on it. You can touch a five dollar chip and then touch again and you have a bet. Make a mistake, just clear it and start again. All your bets are your business only, no one has to share your space. Before this game you never knew if you were going to have a fun time on the roulette table or if right when you found a spot here come 5 more people and they all want to bet what you are betting. Now you don't have to worry about someone burning you with their cigarette or spilling their drink in your lap while they stretch across the table to make their bet.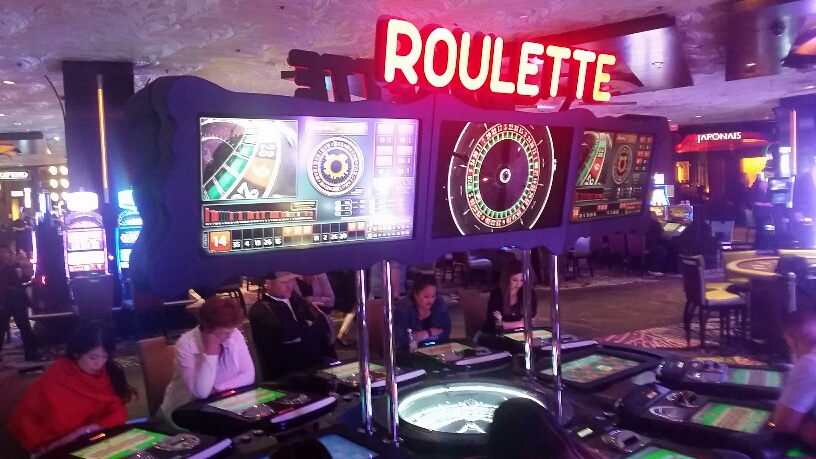 New Roulette is available almost everywhere in Vegas
leave Rapid Roulette Las Vegas, return to Unique games

Quick Search

With more shows to choose from than any other City in the World, You might feel overwhelmed deciding on one. But if You narrow Your preference to a category, You can make Your decision much easier. If Your interest is in a Cirque du soleil show, why browse through the Comedy and Adult shows? If You want to see Britney or Mariah or JLo just browse the Concerts and headliners. 

Don't like huge theaters and big crowds? Choose an afternoon Show for a much lower price.  

A Dinner and Show combo is a great value and saves time to do other things that day.