The Rat Pack is Back
Las Vegas Rio Hotel
Crown Theater

The Rat Pack is Back in Las Vegas, this time Frank Sinatra, Dean Martin, Sammy Davis, Jr., Joey Bishop, Peter Lawford are at the Crown Theater at the Rio Hotel and Casino. This is one for the ages, its what Vegas was built on. There was a time when Frank would perform then have someone's legs broken later than night, or so the rumors go. This is nostalgic Las Vegas at its core and at a really good price. Take in the free Show in the sky at the Rio and the Rat Pack and call it a night.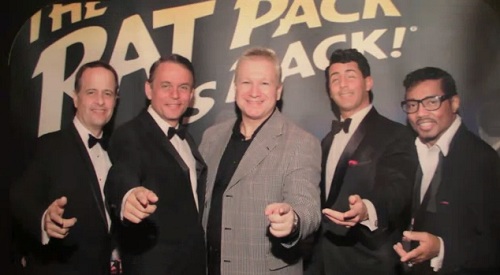 Leave The Rat Pack is Back Las Vegas, return to Show Tickets

Quick Search

With more shows to choose from than any other City in the World, You might feel overwhelmed deciding on one. But if You narrow Your preference to a category, You can make Your decision much easier. If Your interest is in a Cirque du soleil show, why browse through the Comedy and Adult shows? If You want to see Britney or Mariah or JLo just browse the Concerts and headliners. 

Don't like huge theaters and big crowds? Choose an afternoon Show for a much lower price.  

A Dinner and Show combo is a great value and saves time to do other things that day.